The Cleveland Police Mounted Unit was officially established in 1911, although horses most likely have played a part in the Force since it began in 1866…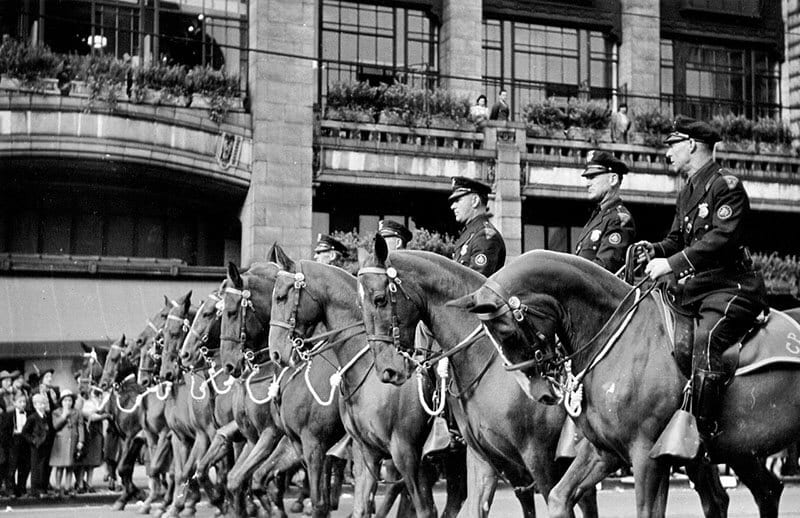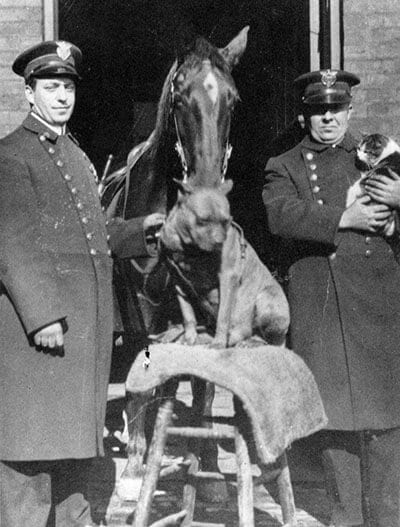 The mounted unit began when Police Chief Fred Kohler went to Blot's Livery and rented two horses for the department. Sergeant George Matowitz was picked to lead this new unit.
Although Sergeant Matowitz was the first, his brother James Matowitz is actually credited as being the "Father of the Cleveland Mounted Unit." James created a Mounted Unit drill team, initiated special uniforms and built the stables on East 38th Street where the horses are still kept today.
The Cleveland Police Mounted Unit has honored:
World Champs in Military Mounted Drill, 1933
President Warren G. Harding's Funeral Procession
Inauguration parades for Presidents Dwight D. Eisenhower, Richard Nixon, Ronald Reagan, George Bush and Donald Trump
Information courtesy of The Cleveland Police Historical Society. One can support the Mounted Unit by joining the Friends of the Cleveland Mounted Police.