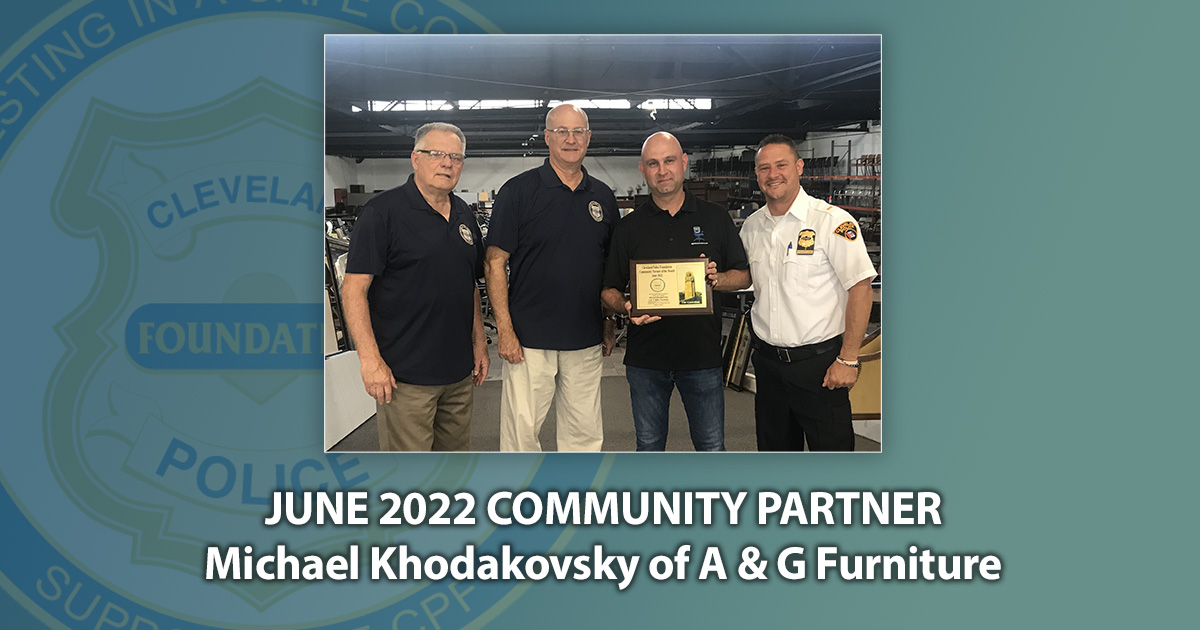 Mr. Michael Khodakovsky of A & G Furniture is an extremely generous individual who when approached by Lt. Tim Maffo-Judd to purchase furniture for the 2nd District renovation project jumped on board immediately.
Michael donated approximately $1500.00 worth of furniture to the 2nd District and stated, "This is my donation to a worthwhile cause that I hope will raise morale for our officers that are out there on a daily basis risking their lives and no recognition for me is necessary."
After thanking Michael for this donation Lt. Maffo-Judd stated, "We, at the 2nd District, are extremely grateful for Michael's generosity and his willingness to help the police with this project. These donations will be used everyday 24/7/365 by our officers and this endeavor would have been much more difficult without Michael's help."
It is because of his generosity and support for our heroes in blue that the Cleveland Police Foundation is proud to name Michael Khodakovsky of A & G Furniture our Community Partner of the Month for June 2022.
Nominated by Lt. Tim Maffo-Judd and the officers from the 2nd District
2022 CPOMs 2021 CPOMs 2020 CPOMs 2019 CPOMs 2018 CPOMs
---
About the Community Partner of the Month Program
The Cleveland Police Foundation has implemented the Community Partner of the Month Award, given to individuals from the community who strive to support the mission goals of The Cleveland Division of Police and the CPF. These good folks support law enforcement and continue on a daily basis to help improve their individual neighborhoods. Award recipients receive a plaque and appropriate recognition. Thank you to these achievers!