When we think of water safety, we often think of the potential for young children to drown. But drowning also is a concern for teens and young adults.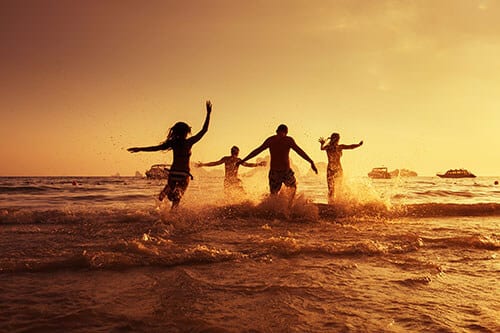 While drowning is more common for children 5 and younger, it's the second leading cause of death for people age 5-24. Swimmers should keep a few safety precautions in mind:
Don't go in the water unless you know how to swim; swimming lessons are available for all ages.
Never swim alone.
Learn CPR and rescue techniques.
Make sure the body of water matches your skill level; swimming in a pool is much different than swimming in a lake or river, where more strength is needed to handle currents.
If you do get caught in a current, don't try to fight it; stay calm and float with it, or swim parallel to the shore until you can swim free.
Don't push or jump on others.
Don't dive in unfamiliar areas.
Never drink alcohol when swimming; alcohol is involved in about half of all male teen drownings.
Every pool, every lake and every warm summer day holds the possibility of new, fun experiences. All you need to add is your undivided attention.
Summer Safety Tips Series Articles
_
The Cleveland Police Foundation, in partnership with the Cleveland Division of Police and the Ohio Crime Prevention Association present these tips so citizens can help to make our community safer.