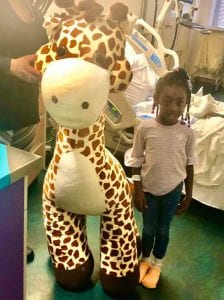 Cops for Kids visited the kids and families at MetroHealth's Pediatric Unit and passed out gifts and laughter!!
A big thanks to the Metro staff for allowing us to be part of the healing process for these wonderful children!!
Thanks also to Cleveland Police Foundation board member Dick Clough for donating a giant giraffe for a very deserving young lady!!