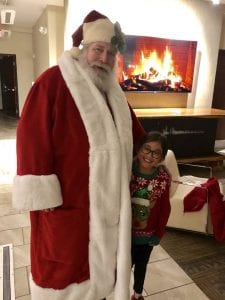 The Cleveland Police Foundation and Cops for Kids cannot thank their friends at Skylight Financial Group enough for their Holiday Toy Drive!!
The generosity shown by SFG, their clients, and the many supporting donors was overwhelming! Even Santa Claus was awed over by the number of toys being donated to Cleveland Police and CPF!!
Not only is Skylight Financial Group donating toys to kids in Cleveland, but they have also adopted seven families with children battling serious illnesses as they pitch in to help A Special Wish Foundation!! Again, we were happy to see our little friend Avery, who donated $70 of her own money to buy toys for the children in Cleveland!!
These presents will go to families in need, help city-wide Christmas events, and be available for Cleveland Police officers to give out to children during their tours of duty.
Thank you Skylight Financial Group, all of your clients and donors, and little Avery for showing us the meaning of Christmas!!
Happy Holidays to All!!