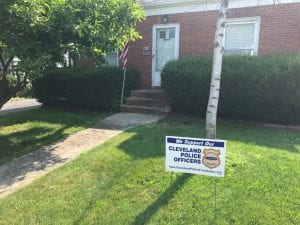 James Sadeckas wants everyone to know he proudly supports the officers of the Cleveland Division of Police and the Cleveland Police Foundation.  On behalf of the officers and the CPF, thanks Jim, for your support!!
To order your "We Support Our Cleveland Police Officers" sign and/or pin, go to Support the CPD
Show you care for those who care for you!