The Cleveland Police Foundation proudly announces that the recipient of our Community Partner of the Month Award for September 2022 is Dana Jorgensen.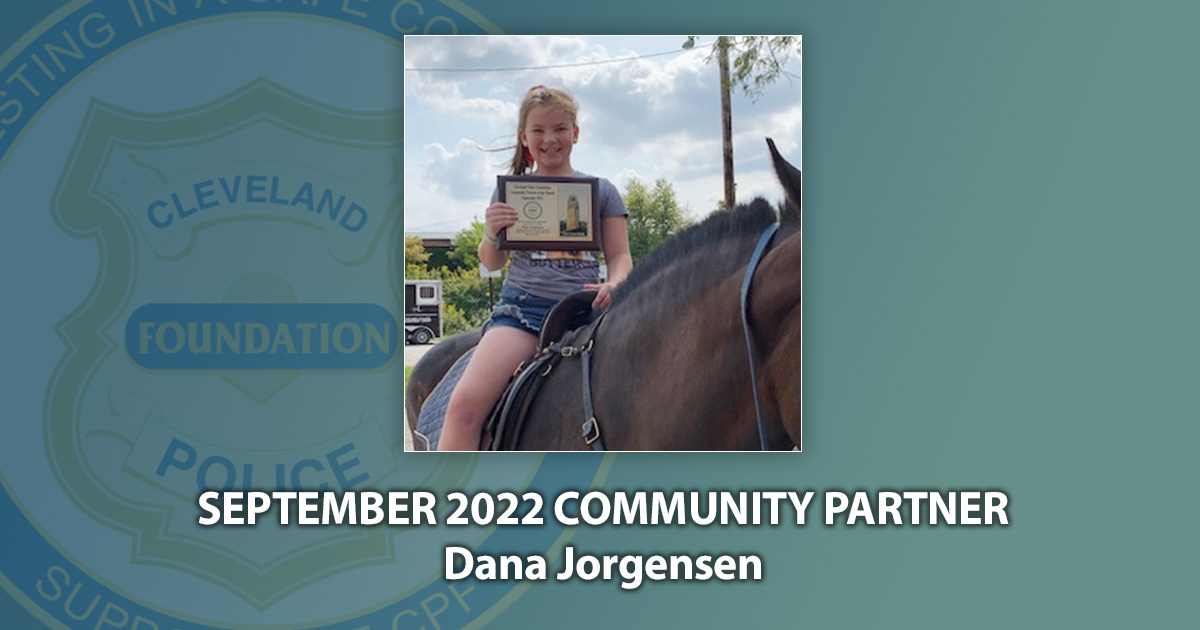 After spending some time with this month's Community Partner of the Month it didn't take long to realize this was one very special young lady with a very big heart. Dana Jorgensen is smart and ambitious way beyond her 10 years of age and has a passion for horses and members of law enforcement. This of course shouldn't come as a surprise seeing that her mom and dad are both CPD officers. Since Dana's 5th birthday, she has always chosen a charity to support in lieu of birthday gifts from her friends and relatives.
I asked Dana's mom, Sgt. Melissa Dawson of the CPD Employees Assistance Unit what happened this year. She stated, "This year Dana was struggling as to who to support for her birthday, and after we pointed out that the Cleveland Division of Police has a Mounted Unit she couldn't have been more excited. It turned out to be the perfect fit as she was able to raise $500.00. I took her shopping where she chose some much needed items that were on her wish list for the Mounted Unit."
The items were delivered to the Mounted Unit and I had the opportunity to ask Sgt. Joe O 'Neill about this donation. He commented, "We at the Mounted Unit would like to thank Dana for her support and generosity. She is indeed one very special young lady."
It is because of this support and generosity that the Cleveland Police Foundation is proud and honored to name Dana Jorgensen our Community Partner of the Month for September 2022.
Nominated by Bob Guttu of the CPF