The Cleveland Police Foundation is honored to recognize Patrol Officer Carl Dooley as our September 2019 Police Officer of the Month.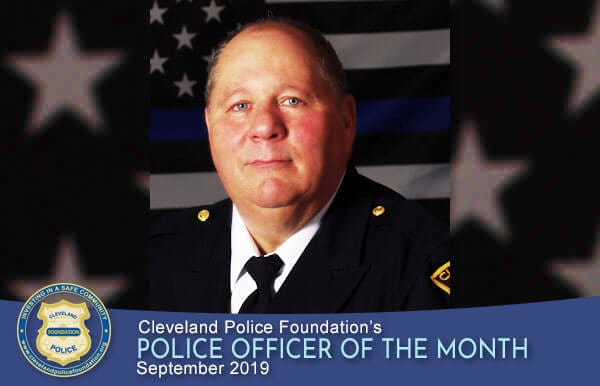 Cleveland Division of Police Second District Patrol Officer Carl Dooley is a prime example of a policeman who cares about the community he serves!
Recently, a six-year-old boy from the Clark-Fulton neighborhood had his brand new Spiderman bike taken from him in a robbery. The young boy was riding down the street on his bike when he was knocked to the ground by a pair of ten and twelve-year-old brothers. They made off with the Spiderman bike!
Officer Dooley learned of the robbery and was familiar with the youngster as a result of a previous encounter with his family. Seeing how devastated the six-year-old boy and his family were as a result of this traumatic event, Officer Dooley made his way to Walmart in Steelyard Commons. The officer bought a brand new bike for the boy and then presented the bike to the child before reporting to work that day.
When reached to comment on this event, Commander Thomas Stacho of the Second District stated, "Officer Carl Dooley is a humble man and has actually done that (given bikes and other gifts) to other crime victims throughout his career. He is a caring and generous man and is most deserving of this recognition."
It is because of his dedication and devotion to the community he serves that the Cleveland Police Foundation is proud to name Patrol Officer Carl Dooley as its Police Officer of the Month for September 2019.