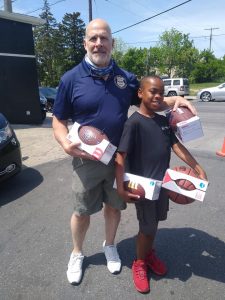 This awesome neighborhood event was held recently with donations from the Cleveland Police Foundation, Cops for Kids, Skylight Foundation, and Skylight Financial!!
Retired Cleveland Police Captain Keith Sulzer stopped by to help all the donors and volunteers including Shawn Literacy and the Cleveland Police Patrolmen's Association.
A happy summer of reading to all!