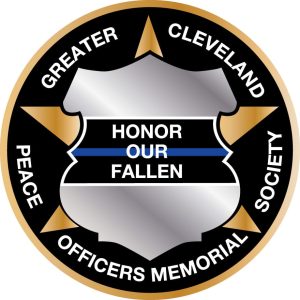 The Greater Cleveland Peace Officers Memorial Society announced its plan for an expansion of their Memorial, which stands at Lakeside Avenue and West 3rd Street, and honors the lives of 184 officers who were killed in the line of duty from Cuyahoga, Geauga, Lake, Lorain, Medina and Northern Summit Counties.
"It has come to our attention that there were as many as nine officers who made the supreme sacrifice, but whose names are not on the wall for various reasons. Their time to be honored is overdue, and we are taking steps to remember their sacrifice," said Chas Lane, President of the GCPOMS.
Statistics document that a police officer is killed in the line of duty every 58 hours in the United States. Sadly, we know the reality is that more names will be etched in stone in the future. Two additional pillars will be added to the current memorial, ensuring space for the nine officers as well as names to be added for years to come. The goal is to have work completed for the 31st Annual Police Memorial Commemoration Anniversary with the unveiling on Friday May 20, 2016.