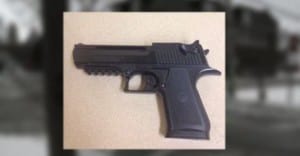 Two 13-year-olds and one 11-year -old are accused of walking through a neighborhood on Cleveland's east side while waving a pellet gun and making threats.
Police records show multiple calls from East 60th Street and neighboring roads after 5 p.m. on Sunday.
Residents reported seeing a group of as many as seven children pointing a gun at passing cars. One man told Cleveland police the gun was pointed at him during an attempted robbery.