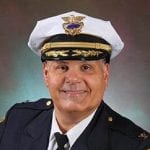 "In a short period of time, the CPF has woven its mission into the fabric of law enforcement and the community we serve. With the CPF's assistance, the relationship we have with our community is growing stronger than ever. Thanks to all who support the CPF." – Edward J. Tomba, Deputy Chief, Bureau of Homeland and Special Operations
The Cleveland Police Foundation is proud to have sponsored the CPD Plane Pull teams for the third consecutive year.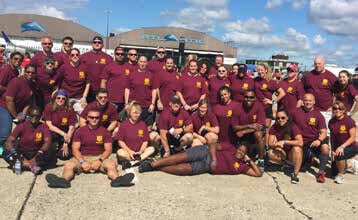 The four CPD teams competed with others for bragging rights about pulling a huge passenger jet over a short distance in the best time. The annual event, held at Cleveland Hopkins International Airport, raised funds for Special Olympics Ohio.
A total of 40 teams competed in this year's challenge, and Team CPD won three of the four divisions in the co-ed, public safety, and general competition categories, but most importantly, raised $4,655 for this great cause.
This year's Plane Pull event raised nearly $50,000 for Special Olympics Ohio. The CPF is very proud of the police officers, their families and friends for participating and helping out that day.
Over the last five years, Team CPD has raised over $20,000 for Special Olympics Ohio.