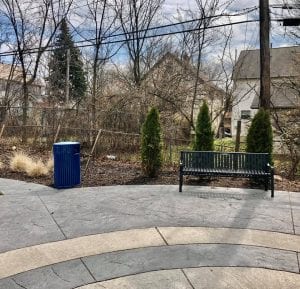 On Friday March 27th, the Cleveland Police Foundation and Cleveland Police Officers joined together at Owens Memorial Park.  Two new picnic tables were installed and a new trash can put out.
Much thanks goes out to Adam Ressler from Down to Earth Landscaping for the donation of the matching blue trash can worth $600!  And a big shout-out for helping!
The Officer Derek Owens Memorial Park is located at 10404 Parkview Avenue.