The Cleveland Police Foundation proudly announces that the recipients of our Community Partner of the Month Award for November 2021 are Richard and Brenda Serrano.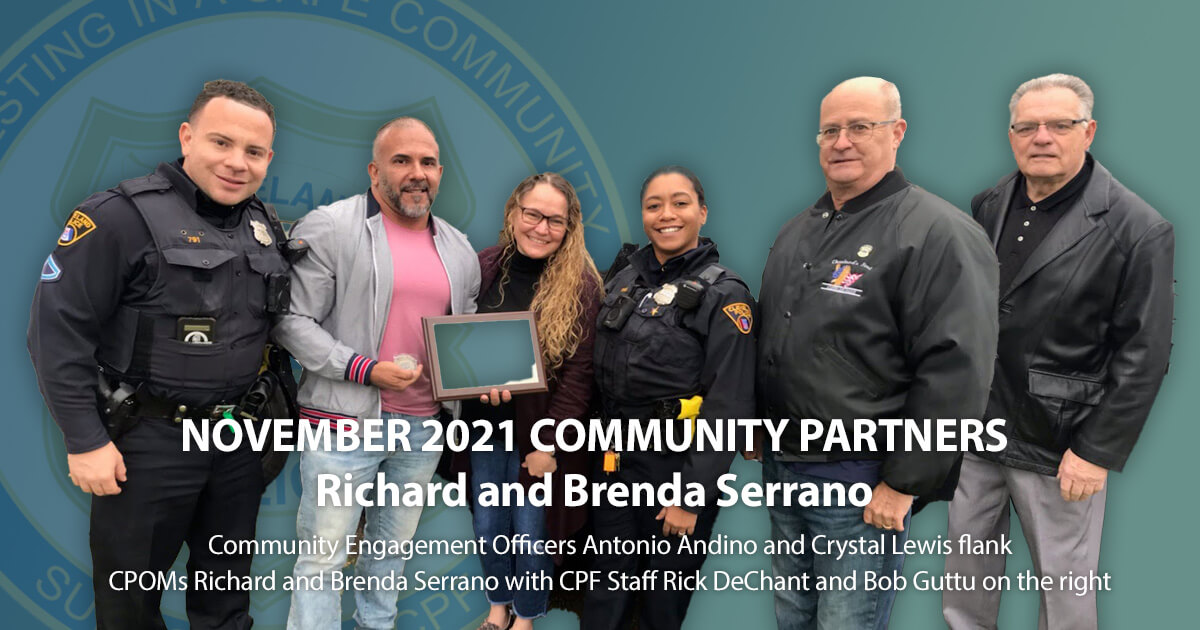 Richard and Brenda Serrano have been longtime supporters of both the Fourth District community and the Cleveland Division of Police officers who work there!
This outstanding duo donates toys and other gifts during the holiday season to the kids in the Fourth District and assists the officers at many events.  During the NFL Draft they provided food, Gatorade, and water to our officers, and always ask if they can be of assistance in any way during such events.
When asked about Mr. and Mrs. Serrano, CPD Community Engagement Officer Antonio Andino stated, "They have been longtime friends who have now become family because of their support of us and the Fourth District community.  They have been doing this for several years and have never been recognized for their behind-the-scenes help and always ask how our officers are doing and if we need anything to let them know."
It is because of their commitment to the Fourth District community and the Cleveland Police officers who serve there that the Cleveland Police Foundation is proud to name Brenda and Richard Serrano as its Community Partner of the Month for November 2021.