The Cleveland Police Foundation proudly announces that the recipient of our Community Partner of the Month for November 2018 is Linda Lewis.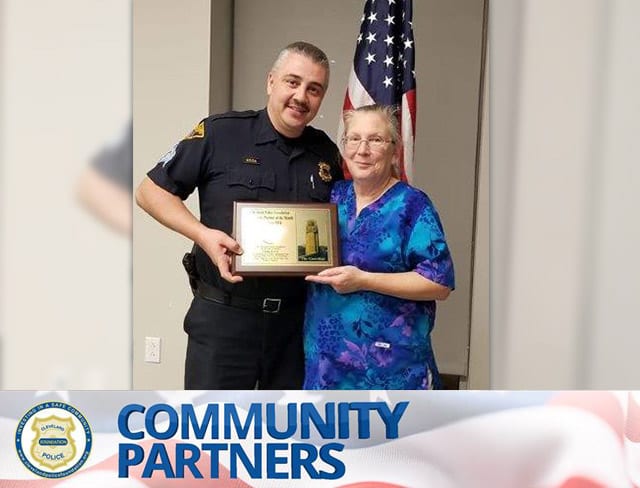 Linda Lewis has been a longtime supporter of the Cleveland Division of Police and has held the position of secretary for the Cleveland Police Citizens Police Academy Alumni Association since 2006. She is also active in her community and is one of the founding members of the Fullerton Road Block Club. So whether it is marching with her group in the Police Memorial Parade or organizing the Alumni's Summer Picnic and Christmas Party, Linda is always there to make any event a success.
When asked about Linda Lewis, retired CPD Officer Bob Guttu, himself a co-founder of the Alumni Association stated, "Linda joined the group about a year after its inception and has made it her personal goal to keep it going to make it the success it is today. She is one very special person."
It is because of her devotion and dedication to her community that the Cleveland Police Foundation names Linda Lewis as its Community Partner of the Month for November 2018.