The Cleveland Police Foundation proudly announces that the recipient of our Community Partner of the Month Award for May 2023 is St. Mark Catholic School.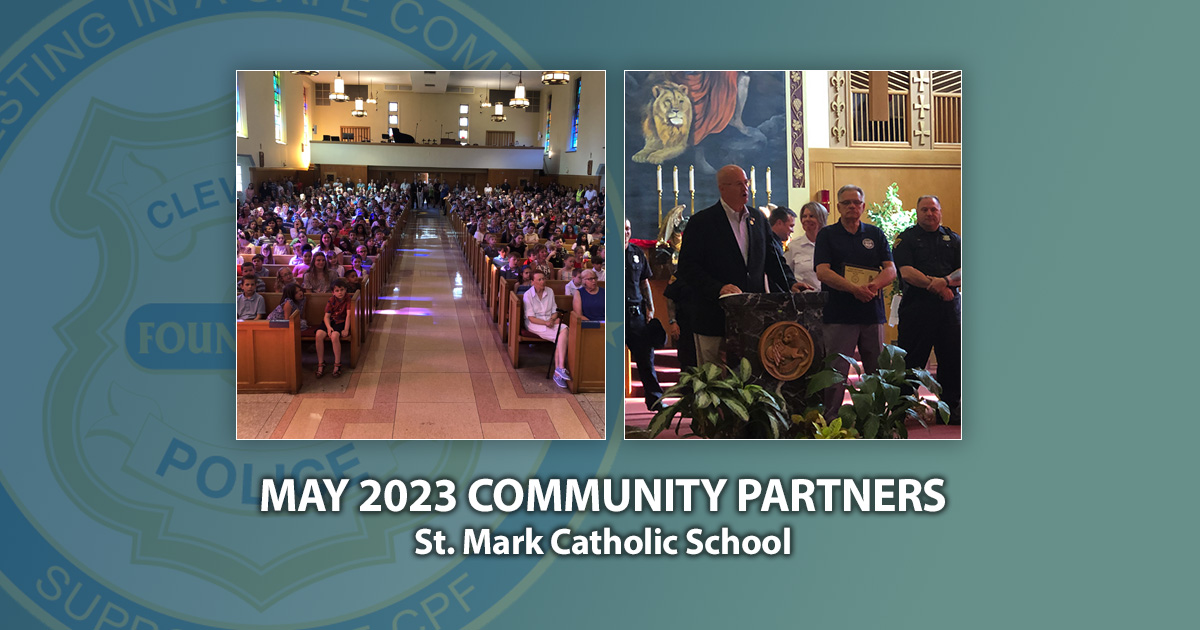 The Cleveland Police Foundation is delighted to acknowledge the support of our men and women in Blue by our community partners. This month, we recognize the children and staff at St. Mark Catholic School in West Park. They've continually supported our safety forces, standing by us during both good times and tragedy.
Earlier this spring, the children, under the guidance of the staff, assembled care packages for each member of the Cleveland Division of Police. These packages included snack bars, candy, drinks, and homemade greeting cards. In a thoughtful gesture, they also provided fruit, treats, and chew toys for our K-9 officers.
Patrol Officer Tom Ross, 2nd VP with the CPPA, who nominated St. Mark Catholic School, spoke warmly of their efforts. He said, "From this generosity in providing snacks to all of our officers this spring, to the way they supported the Bartek family after losing Shane, they truly exemplify kindness and the human spirit. I am proud to protect them and to be part of the parish."
For their unwavering support and care for our CPD officers, the Cleveland Police Foundation is honored to name St. Mark Catholic School as our Community Partner of the Month for May 2023.
– Bob Guttu, Cleveland Police Foundation
(Nominated by CPD Patrol Officer Tom Ross)