The Cleveland Police Foundation proudly announces that the recipient of our Community Partner of the Month Award for May 2021 is Chef Bruno DiSiena.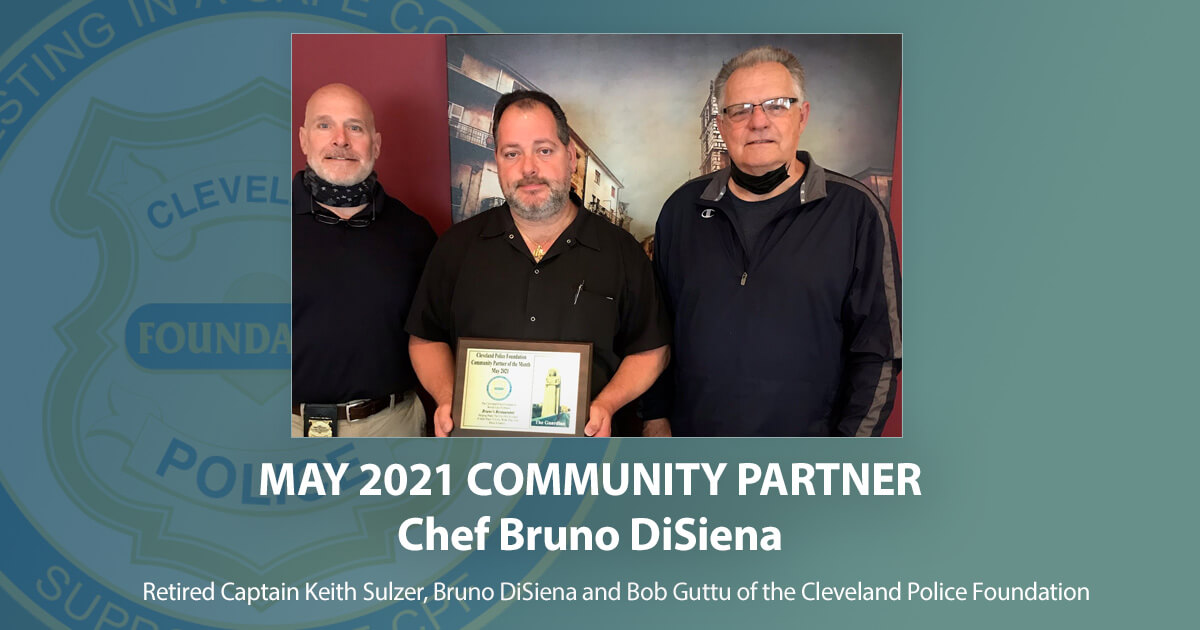 Chef Bruno DiSiena, through his namesake restaurant Bruno's Ristorante, has been a wonderful community partner to the Second District of the Cleveland Division of Police!
Chef Bruno has generously donated food and catering services to a number of events, including the annual Second District Awards Ceremony.  Bruno's Ristorante is a very unique place to eat and has made Cleveland's "A" list of top 100 restaurants for ten years in a row.
Commander Thomas Stacho stated, "Throughout the years, Bruno has had food delivered to the Second District as a 'Thank You' to the officers for all their hard work, dedication and commitment to the Second District neighborhood that he calls home.  Bruno and Bruno's Ristorante are true community partners and very deserving of this honor and recognition."
It is because of the devotion shown to the women and men in Blue that the Cleveland Police Foundation is honored to name Bruno's Ristorante as its Community Partner of the Month for May 2021.