The Cleveland Police Foundation proudly announces that the recipients of our Community Partner of the Month for May 2019 are Val and Mitch Addy.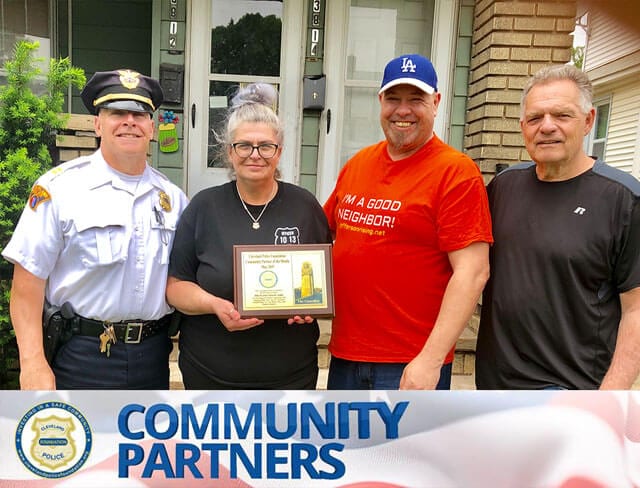 Val and Mitch Addy have been a valuable asset for many years not only to their First District community but also to the City of Cleveland. They never turn down a request for their help at an event!
Val and Mitch have both been members of the Citizens Police Academy Alumni Association for five years and Val is the secretary for the First District Community Relations Board. They also served as greeters at this year's Cleveland Police Foundation Tribute to the Blue held at the House of Blues.
Whether it's volunteering at the Cops for Kids fishing events or dressing as Mr. and Mrs. Santa Claus for a kids' Christmas party, Val and Mitch Addy always make themselves available to assist.
It is because of this dedication to making the community a better place to live that the Cleveland Police Foundation is honored to name Val and Mitch Addy as Community Partners of the Month for May 2019.