The Cleveland Police Foundation is honored to recognize Patrol Officers Molly Madaras and Corey Rose as the March 2021 Police Officers of the Month.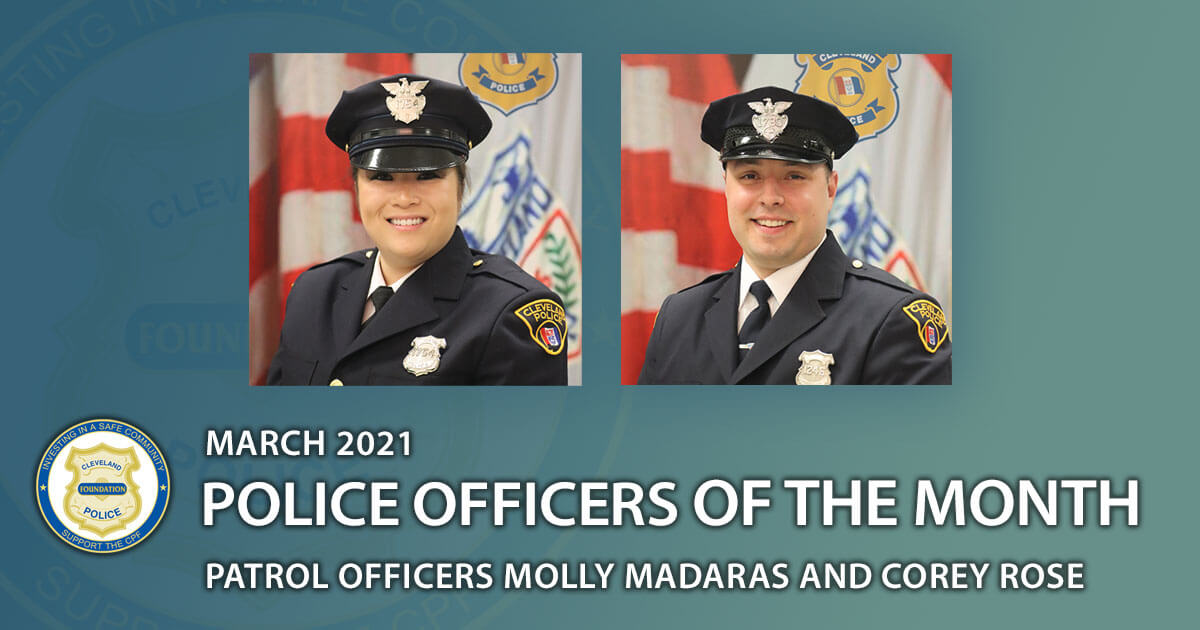 Two outstanding officers from the Second District are true Heroes in Blue!
Patrol Officers Molly Madaras and Corey Rose responded to a fire that had fully engulfed a home on West 47th Street this past January. Also responding was Ohio State Trooper Hiram Morales.
When notified by a neighbor that there were people inside, the officers entered without hesitation. Once inside, they encountered a male in a wheelchair and carried him out in that wheelchair. They returned to the home after learning there was a female inside, located her, and assisted her out also. The two rescued citizens were guided to a safe area away from the fire at which time neighbors came to their aid, providing blankets for both of them.
When asked about the actions of these patrol officers, Second District Commander Tom Stacho stated, "These officers ran into a burning building without regard to their personal safety and risked their lives to save the lives of two citizens who, because of physical limitations, were unable to escape the raging fire inside their home. Their heroic actions are especially noteworthy and deserving of this recognition."
It is because of their dedication and devotion to their profession that the Cleveland Police Foundation is proud to name Patrol Officers Molly Madaras and Corey Rose as its Police Officers of the Month for March 2021.
(Special note): Thank you to Commander Tom Stacho and Lieutenant Tim Maffo-Judd for this nomination!