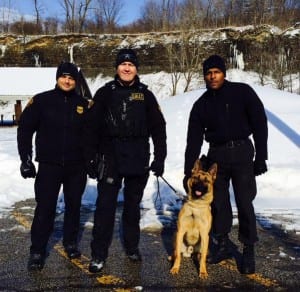 CLEVELAND- There's a brand new member of the Cleveland Division of Police's SWAT unit.
"Goro's been full-time now almost four months," Sgt. Jose Delgado said. His name is Goro and he's the first of his kind in Cleveland police history.
"We only want that dog to look for bodies, for individuals, not drugs. His only drive is to find people. It's another less-lethal force we can use, another option," Delgado said.
Delgado said there are only a handful of SWAT teams across the United States that has a full-time K-9 assigned to the team.
"It's new to us. And new to the company that supplied the dog because the training is different," said Delgado.
For more on this story see below link.
http://fox8.com/2015/01/27/k-9-added-to-swat-unit-makes-cleveland-police-history/