Four dedicated detectives exhibit exceptional compassion, going above and beyond to bring peace to victims' families in times of unimaginable tragedy.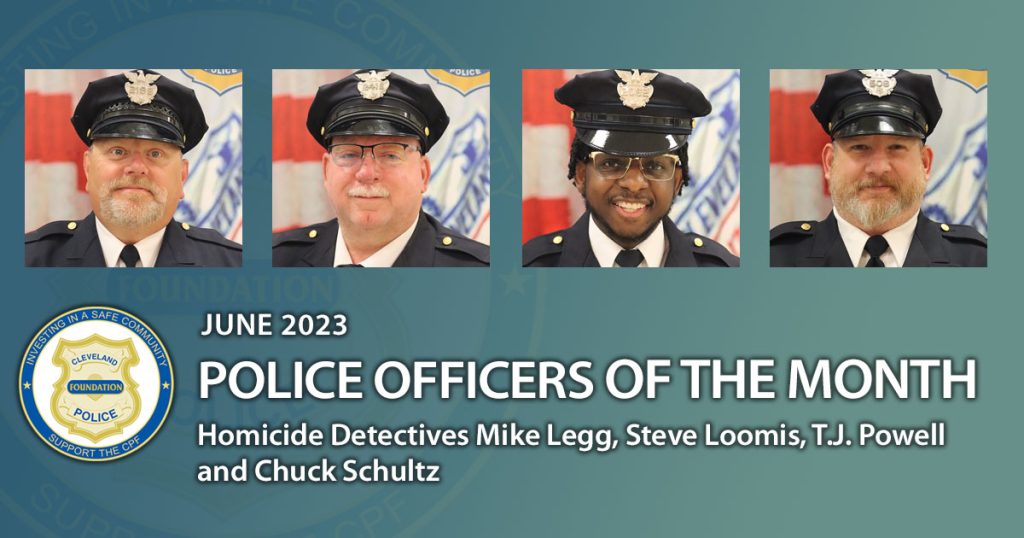 The definition of the word "compassion" according to Webster's Dictionary is the feeling that arises when you are confronted with another's suffering and feel motivated to relieve that suffering. This past May, compassion was never more evident when four of CPD's Homicide Detectives, Mike Legg, Steve Loomis, T.J. Powell and Chuck Schultz responded to an assignment on the city's east side where a group of children lost a one month old sibling due to a child fatality. These officers went way beyond the call of duty to spend time and interact with these kids at a difficult time in their lives showing the true compassion they felt in their hearts.
I contacted the officer's immediate supervisor, Sgt. Joe Rini, who stated, " These detectives are consummate professionals who sacrifice so much of their own time in order to provide victims' families with peace and closure. They are always willing to go above and beyond to comfort family members at the worst time of their lives." It is because of their never-ending compassion and caring for others who have experienced unforgettable tragedy in their lives, that the Cleveland Police Foundation is indeed proud and honored to name Homicide Detectives Mike Legg, Steve Loomis, T.J. Powell and Chuck Schultz our Police Officers of the Month for June 2023.
~ Bob Guttu, CPF
(Nominated by Homicide Sgt. Joe Rini)