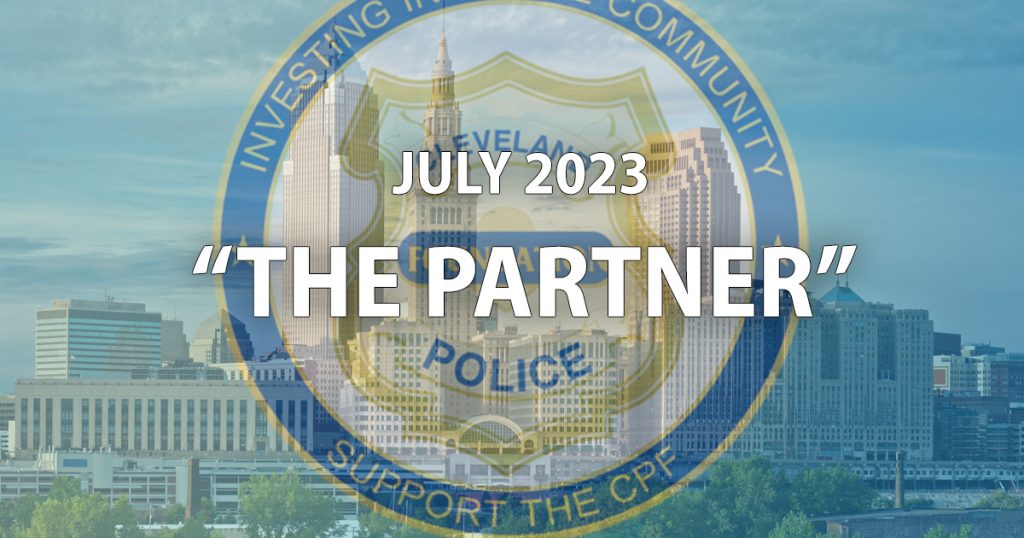 Welcome to the July edition of the Cleveland Police Foundation's Newsletter. This month, our focus shifts between the critical challenges our local law enforcement faces and the inspiring successes we've achieved through our various outreach initiatives. Amidst the triumphs and tribulations, we spotlight the invaluable contributions of our community partners and dedicated individuals.
Read the issue here: https://mailchi.mp/clevelandpolicefoundation/july2023
One of our pressing features discusses the crisis facing Cleveland's "thin blue line." Our police force is stretched thin, operating under immense pressure, and is in urgent need of reinforcement. This issue is critical to the safety and wellbeing of our city. Stand with us in solidarity to strengthen the line that protects our community, preserves our peace, and maintains order.
Even in these testing times, there are rays of hope and reasons to celebrate. Read about the heartwarming "Cops for Kids Fishing Event," an initiative that has been successful in fostering bonds between our officers and the youth while nurturing a shared love for the outdoors. These small connections go a long way in building a stronger community.
This edition shines a light on the exemplary compassion of our dedicated detectives, who ceaselessly work to bring peace to victims' families amidst unimaginable tragedies. Their stories are a testament to the human spirit and the relentless pursuit of justice.
We're thrilled to honor Jay Lucarelli as our Community Partner of the Month. His contributions to our community are a testament to the power of collective effort and partnership in shaping our city's future.
In this issue, you'll also get a sneak peek into the thrilling finale of the CLE PAL/Nike Boys High School Basketball League, see exclusive images from the Cle PAL Film Premier, and recap the Explorers Post #7 Open House. Plus, we're excited to share our gratitude to the CPD First District with a culinary tribute, followed by a roundup of district updates.
We're delighted to introduce you to Kathy Heigle, our new Controller, and take a moment to appreciate CPF's own Bob Guttu with a nostalgic photo from 1986. Our community is diverse and ever-evolving, but our commitment to safety and collaboration remains unwavering.
So, dive into this edition and stay connected. Together, we can face any crisis, celebrate every triumph, and work towards a safer, stronger Cleveland.
Read the issue here: https://mailchi.mp/clevelandpolicefoundation/july2023