The Cleveland Police Foundation proudly announces that the recipient of our Community Partner of the Month Award for July 2021 is the Western Reserve Land Conservancy.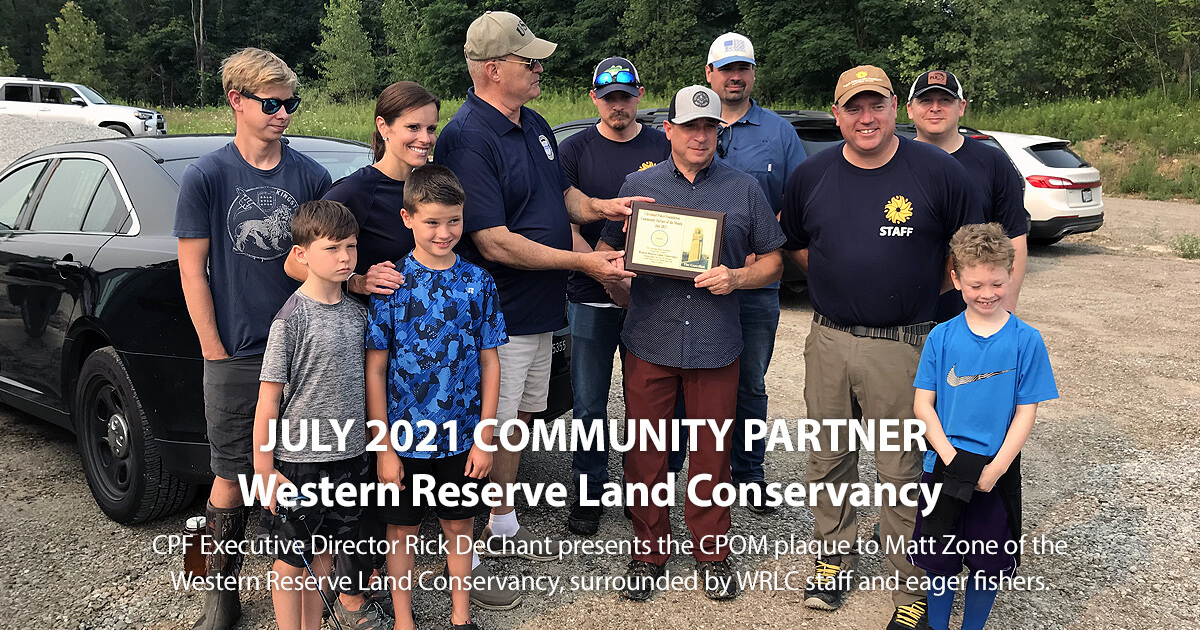 The Cleveland Police Foundation was recently contacted about the 2021 Cops for Kids fishing event.  Matt Zone, former Cleveland City Councilman and now Senior Vice President of the Western Reserve Land Conservancy, wanted to partner up with the CPF!
Matt's idea was to hold the Cops for Kids fishing event on the WRLC property in Burton, Ohio.  Named the Blue Heron Preserve, the former sand and gravel quarry offers opportunities to fish for bass and bluegill.  The event was held on Tuesday July 20, 2021 and was a total success!  Cleveland Police Officers and kids recruited from the east and west side of Cleveland interacted and each kid caught a fish.
A big thank you goes out to Matt Zone and all of his staff members who attended from the Conservancy!  They are looking forward to next year and a tentative date has been set.
Keith Sulzer, retired CPD Captain and CPF Liaison Consultant states, "The Western Reserve Land Conservancy is a terrific organization that was instrumental in helping the Cleveland Police Foundation turn three abandoned lots on Parkview Avenue into The Officer Derek Owens' Memorial Park.  Their understanding of how community and nature coexist in an urban area makes this organization invaluable to Cleveland!!"
It is because of their commitment and dedicated partnership to promote Community Policing that the Cleveland Police Foundation is proud to name the Western Reserve Land Conservancy as its Community Partner of the Month for July 2021.