The Cleveland Police Foundation is honored to recognize Patrol Officer Tony Harper as the January 2021 Police Officer of the Month.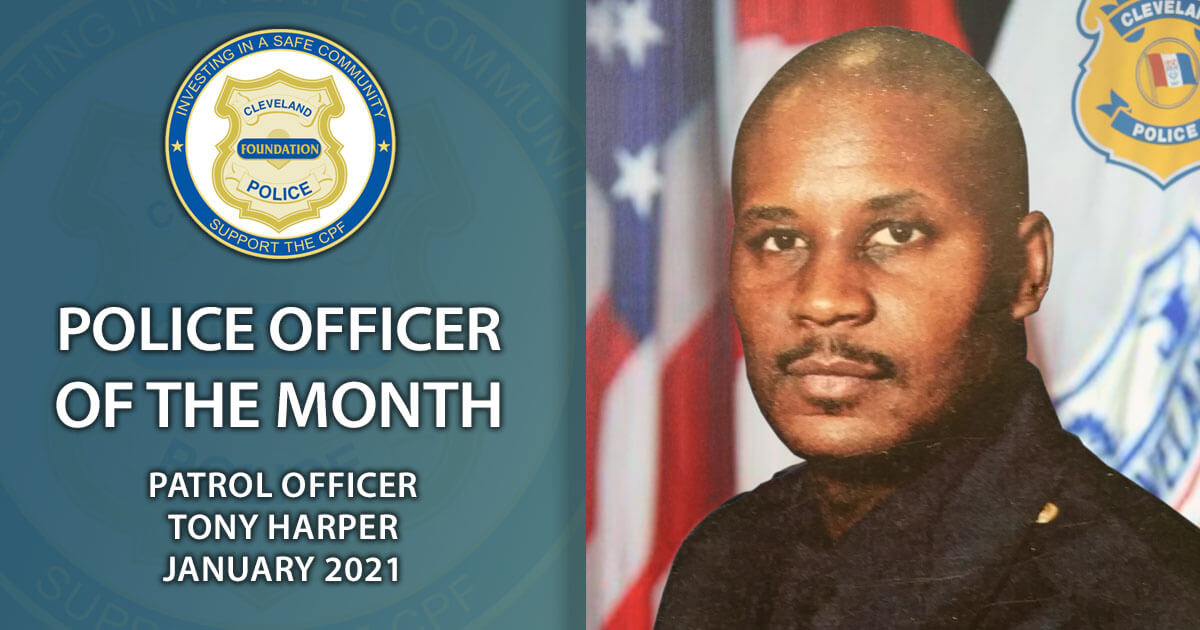 For over 24 years, Patrol Officer Tony Harper has been with the Cleveland Division of Police and has served in the Community Policing Unit.  During that time, PO Harper was involved in many community and child-related programs.  They include D.A.R.E. (Drug Abuse Resistance Education), G.R.E.A.T. (Gang Resistance Education and Training), R.A.D. (Rape Aggression Defense), the Law Enforcement Explorers Program, and the Cleveland Police Athletic League (P.A.L.).
Officer Harper has been a big part of the Cleveland P.A.L. program for over 18 years, volunteering hundreds of hours of his own time in addition to his regular work hours.  Much to the enjoyment of the youngsters, the officer could also be found playing music as a professional DJ, appearing around town throughout the year and at Camp George Forbes in Highland Hills (a recreational activity site run by the City of Cleveland).
When asked about Officer Harper's involvement in the P.A.L. program, Executive Director Bob Kumazec stated "Tony epitomizes what it means to be a police officer dedicated to his community.  He has helped countless families and youngsters during his career in many different ways and in many different roles."
It is because of his dedication to the community he serves that the Cleveland Police Foundation is proud to name Patrol Officer Tony Harper its Police Officer of the Month for January 2021.