The Cleveland Police Foundation proudly announces that the recipient of our Community Partner of the Month Award for January 2021 is Jim Craciun.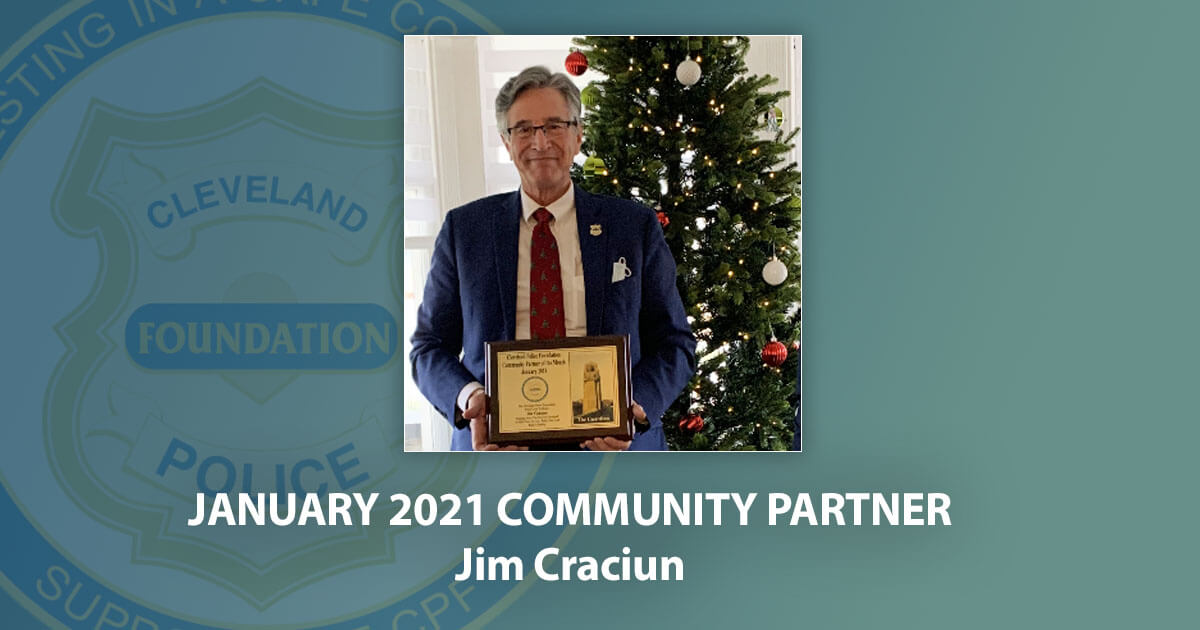 As a young adult in 1974, Jim Craciun was asked by a Catholic priest to help smuggle Bibles and catechism books into Communist-ruled Romania.  Jim agreed and successfully completed the mission.  That experience not only solidified his lifetime advocacy for religious freedom but also his love for his fellow man.
At the present time, Jim serves proudly as the Vice President of the Cleveland Police Foundation and is a true supporter of the men and women of the Cleveland Division of Police. Before the COVID-19 pandemic took over our way of life, Jim could always be found at CPF events.
When the CPD lost two of its Heroes in Blue in September 2020, Jim found out that Officer Nick Sabo's family was having financial issues.  Through his Craciun-Berry Funeral home, all arrangements for the funeral service of PO Sabo were handled at no cost to the family.  Jim also made it his personal mission to ensure a flag was placed on the officer's casket and eventually presented to the officer's wife.
It is because of his compassion and devotion to his community and his fellow man that the Cleveland Police Foundation is honored to name Jim Craciun as its Community Partner of the Month for January 2021.
Editor's Note: "Craciun" means "Christmas" in the Romanian language…a spirit that Jim certainly embraces!