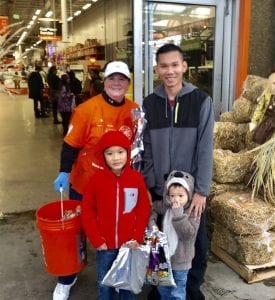 Cleveland Police from Community Policing, First District, Canine Unit, Mounted Unit, and our Communications Unit joined EMS and Fire at the West 117th Street Home Depot on Saturday, October 13 for their Safety Forces Day!!
Home Depot provided free food, face painting, and The Magic Man (Magician/Balloon Bender) for all who attended. Ward 16 Councilman Brian Kazy and staff were also on hand to answer any questions about their neighborhood.
This was a great event to get to know your safety forces! We here at CPD want to thank Jim, Lisa, Nicole, Angela, and all the staff at Home Depot for allowing us to better get to know the community we serve!!
This is community policing at its best!!