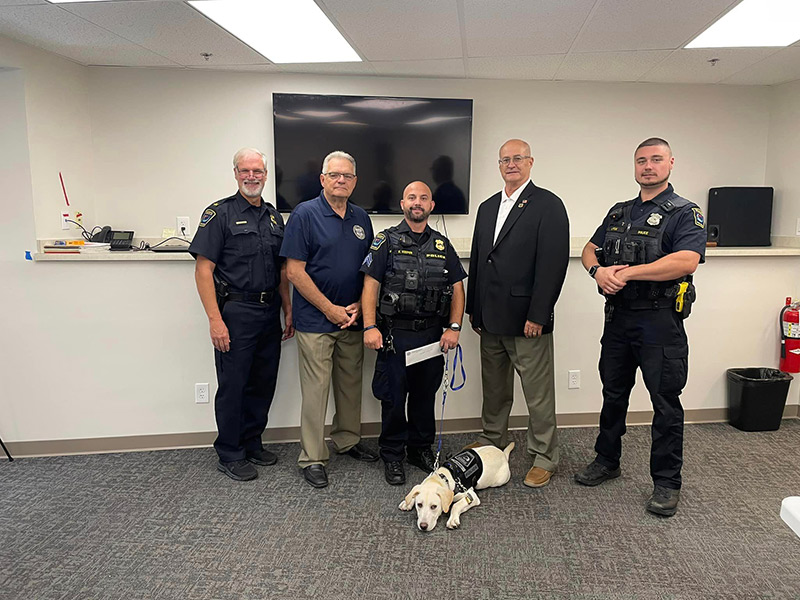 Just recently, Executive Director Rick Dechant and I paid a visit to the University Circle Police Department to deliver a special gift. We presented Chief Wetzel with a check to help pay for a ballistic vest for their Community Policing dog, Grace.
Grace, a yellow lab, has been teamed up with UCPD Sgt. Keeper with duties that will include foot patrol, attending community events, visiting hospitals and schools, and providing comfort therapy and officer wellness.
Grace was donated by Rick Seyler of Silver Bullet Ministries and is a welcome addition to the Community Policing program. A big thanks also goes out to Tito's Vodka for helping to provide the funds for this much needed vest.
Good luck to Sgt. Keeper and Gracie, stay safe, and thank you both for your service. 
– Bob Guttu, CPF