This is part three of a series of articles about fraud.
Scammers wasted no time in 2017 redoubling their efforts to bilk investors. Their basic formula remains the same: dream up a bogus get-rich-quick investment and persuade susceptible people to buy in. But in the end, the promises are empty, and the sophisticated sales techniques are just the trappings of well worn cons.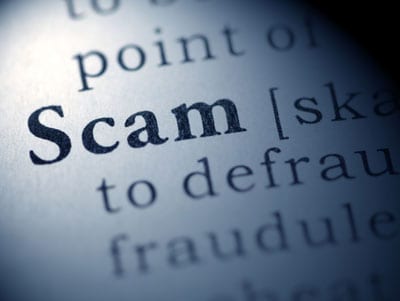 Here are a few of the scams:
BOILER ROOM "PUMP AND DUMPS"
A high-pressure caller promises to let you in on a "can't miss" investment opportunity involving a low-priced penny or microcap stock. The more people who buy shares, the higher the share prices rises until the fraudsters dump their own shares, leaving the rest virtually worthless. Traditionally, scammers worked from a list or dialed randomly, but there is a new twist to this con that doesn't involve cold calls. "Account executives" may contact people who have visited a website that promotes low-priced stocks or publishes an investment newsletter.
RECOVERY SCAMS
Sadly, those who've lost money in a financial scam are often targeted a second time. The crook who got you into the failed transaction offers to swap your bad investment for another to recover losses, or offers to buy your shares back at a premium provided you pay an upfront administrative fee or otherwise provide upfront cash. You pay the fee and the crook vanishes.
BINARY OPTIONS
Simply put, a binary option is a type of options contract in which the payout depends entirely on the outcome of a yes-or-no proposition, such as whether the price of a particular asset will rise above or fall below a specified amount. When the option expires, it makes either a prespecified amount of money or nothing at all, in which case the investor loses the entire investment. That's risky enough. But unregistered firms claiming to trade binary options may not deposit investor funds into the investor's account, may deny requests to return funds or may require the investor to pay to get money back.
Your best defense is to always check the registration and background of any firm or person before investing with them.
_
Series of Articles on Fraud
_
The Cleveland Police Foundation, in partnership with the Cleveland Division of Police and the Ohio Crime Prevention Association present these tips so citizens can help to make our community safer.