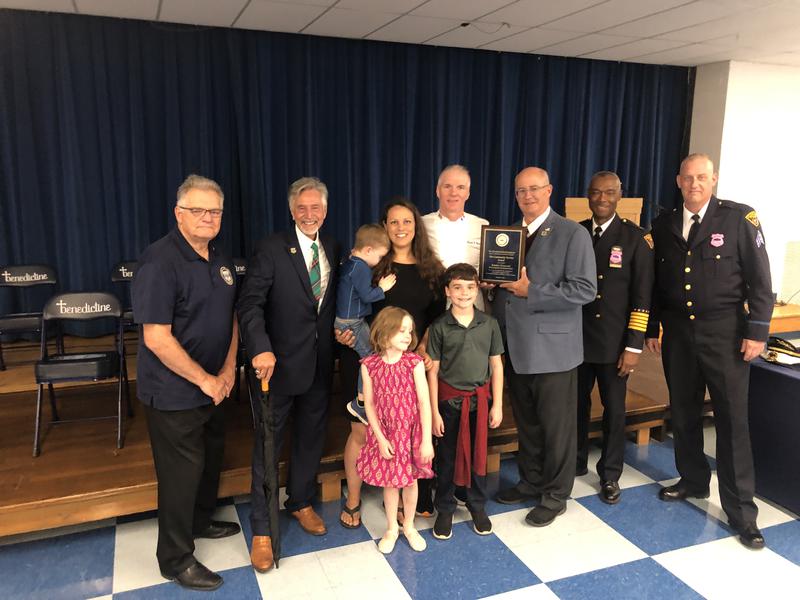 The Fourth District Community Relations Awards Ceremony was held at Benedictine High School and even though it was wet and windy outside the mood in the auditorium was warm and cozy. The room was full of officers who went beyond the call of duty, along with their families, friends and citizens all present to show their appreciation. Also in attendance were Mayor Justin Bibb, Safety Director Karrie Howard, Chief Wayne Drummond , CPF's Rick DeChant and Board Member Jim Craciun, and numerous other city officials.
Along with the commendations handed out by the Community Relations Committee were the Community Service Awards presented by the Cleveland Police Foundation. The recipients for these awards were Patrol Officer Brooklyn Barnes, neighborhood activist Betty Rodes and Brandon Chrostowski, owner of Edwins Leadership and Restaurant Institute.
Also recognized by the CPF were the men and women of the Fourth District Patrol Section who work tirelessly to ensure the citizens of Cleveland get the service they need and deserve on a daily basis. Congratulations to all the recipients and thank you to Gallucci's Restaurant, who provided the delicious meal, and all who attended to honor these very special individuals.
~ Bob Guttu, Cleveland Police Foundation