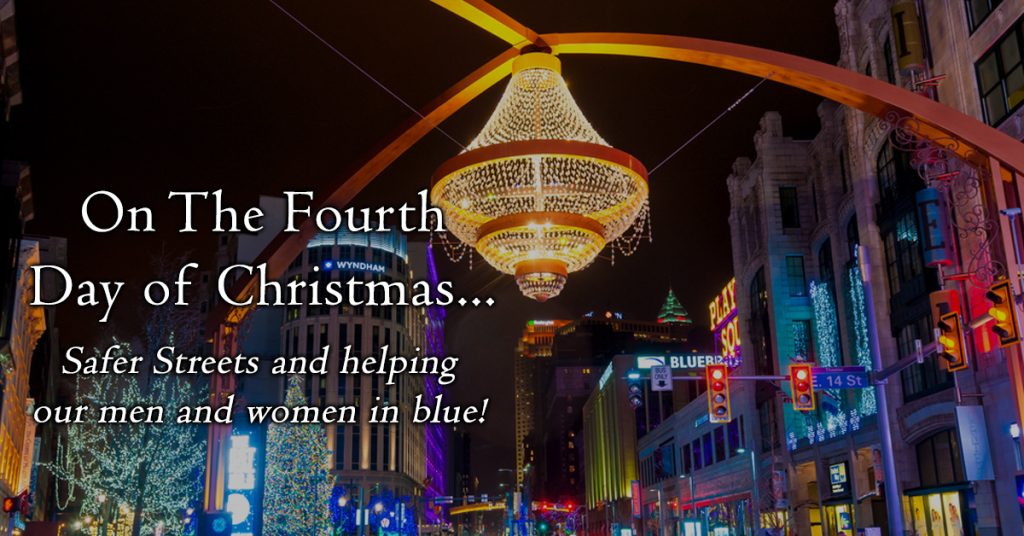 On the Fourth Day of Christmas, my true love gave to me…
On the Fourth Day of Christmas, we are spotlighting initiatives that make our streets safer and help our heroes in blue.
Now is the time to invest in our police, not defund!
Grant Dinner, partner at Weinberg Wealth Management LLC and a CPF board member, eloquently states the case: "The Cleveland Police Foundation has established itself as the bridge between police officers and the community producing measurable results from our participation in the cultural transformation, ShotSpotter, summer pipeline and Heroes programs. Our advancement committee and board will lead the way in terms of obtaining funding, donors and sponsorships. The Foundation will serve as the driver for the $500,000 we wish to raise over the next two years."
"Now we will be reaching out to corporations, foundations and individuals who want to invest in Cleveland's police officers and our communities to make them closer than we have ever been," adds CPF Executive Director Rick DeChant.  "In today's world, there is less and less support for our men and women in blue. We are dedicated to helping police officers with their unfunded needs and underwriting programs designed to improve the way police interacts with the community and changing how the community views our police force. It is a mission we wholeheartedly embrace."
We invite your donations to our general fund here – which covers the operating costs necessary to run programs like these.
The Cleveland Police Foundation is the official charity for the Cleveland Division of Police and the only organization authorized to solicit charitable contributions on its behalf. Contributions are tax deductible as permitted under section 501 (c)(3) of the IRS Code.