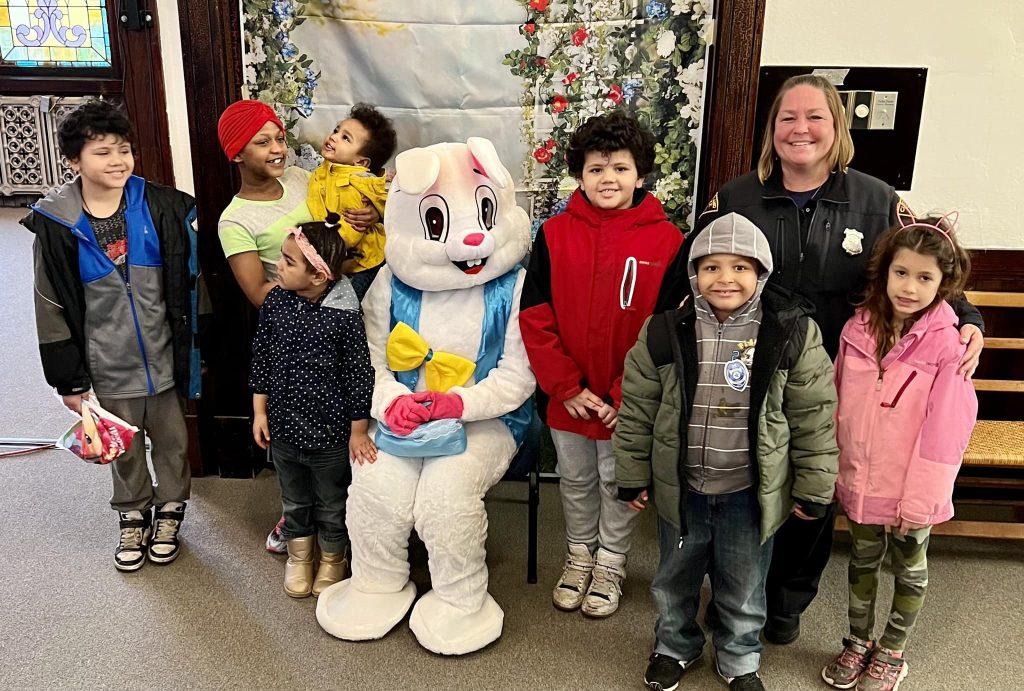 Community Engagement Officer Adams was out with the kids at the Story Church Easter Egg Hunt! What an egg-citing day.
Officer Adams really knows how to hop into the community spirit!
Officers love being a part of the community they serve. If you are having a community event
please the First District know!
And get ready for the First District community walks. Starting this spring, law enforcement will be out walking the communities so they can get to know community members better.
Can't wait for those First District community walks to start – let's step up the fun!

#CommunityBonding #EasterEggHuntFun Cleveland Police First District