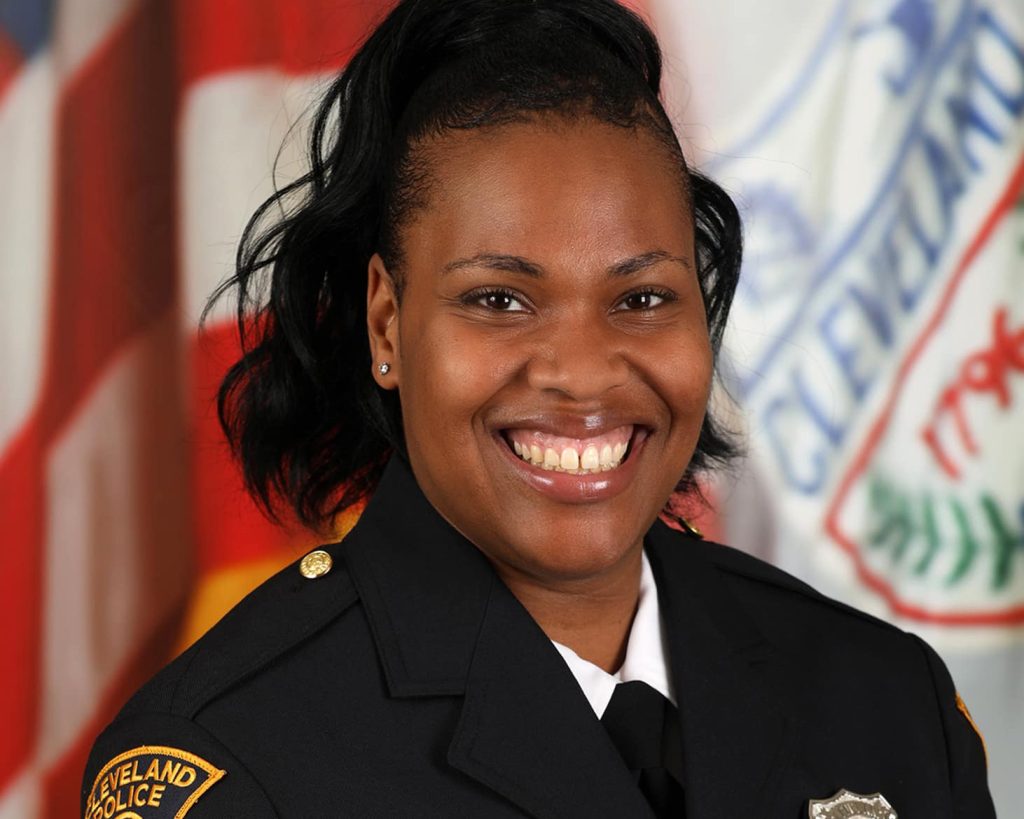 The Cleveland Police First District is delighted to honor Patrol Officer Ashley Robinson#389 as the Officer of the Month for May. Known for her unwavering positive attitude and bright smile, Officer Robinson consistently goes beyond the call of duty to assist Cleveland's citizens and her fellow officers.
Officer Robinson has shown outstanding resilience and commitment since joining the Cleveland Police in 2019. She has swiftly earned a reputation for professionalism, respect, integrity, and an unyielding dedication to serving the city. This was particularly evident during the severe snow storm last winter when Officer Robinson, along with her fellow B platoon officers, spent hours helping citizens by pushing cars out of snow drifts.
Commander Jarod Schlacht lauds Officer Robinson for epitomizing the qualities they seek in an officer. He said, "Officer Robinson embodies everything we look for in an officer, and I am very excited to watch her grow in her career. Thank you, Officer Ashley Robinson, for always representing the Cleveland Division of Police with such grace and virtue."
As we celebrate Officer Robinson's accomplishments, we anticipate her future contributions to the force and the city of Cleveland. Congratulations, Officer Robinson!