The Cleveland Police Foundation proudly announces that the recipient of our Community Partner of the Month Award for February 2022 is Cassandra Bledsoe.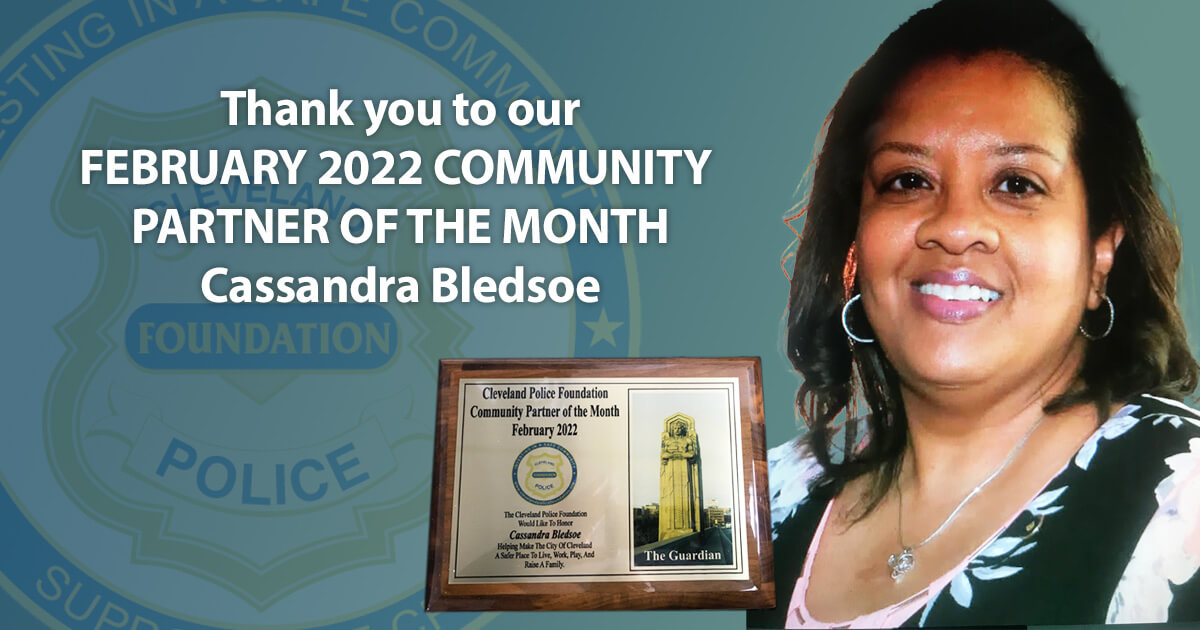 "It is a great pleasure for me to announce that the Cleveland Police Foundation Partner of the Month for February is a valued City of Cleveland employee who is a definite asset to the Cleveland Division of Police," said Dick Clough, Foundation Chair. "Cassandra Bledsoe is the Police Chief's Community Liaison and connects the Chief with a myriad of community groups through events that make dialogue about community issues possible."
In addition, every March Cassandra plans events honoring women in law enforcement and invites female officers from across Cuyahoga County and the State of Ohio to participate as part of Women's History month.
"Because of Ms. Bledsoe's dedication and devotion to her position with the City of Cleveland, she deserves this award," Clough stated.
The February Partner of the Month was nominated by Deputy Police Chief Joellen O'Neill.