The Cleveland Police Foundation proudly announces that the recipients of our Community Partner of the Month Award for December 2021 are St. Ignatius of Cleveland and St. Brendan of North Olmsted.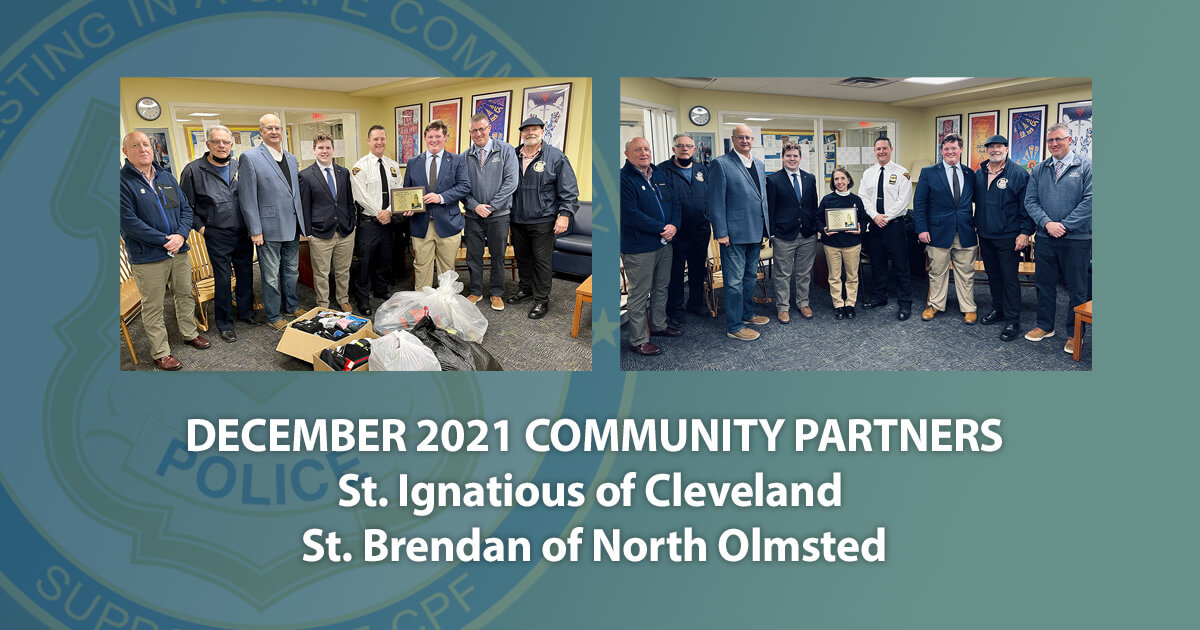 For the past nine years, CPD Lieutenant Tim Maffo-Judd has spearheaded the Second District Holiday Sock and Underwear drive to support the homeless community during the winter months. This year the lieutenant decided to contact St. Ignatius High School for some help!
As fate would have it, Maffo-Judd was pleasantly surprised to find one of his teachers from St. Edward's High School, Mr. DeVenney, working as Campus Minister at St. Ignatius. DeVennney agreed to help the lieutenant with the clothing drive, then taking it upon himself to contact Principal Julie Onacila from St. Brendan School in North Olmsted. Between the two schools a substantial amount of new underwear and socks were donated and delivered to St. Ignatius and picked up by a group of Santa's Elves.
At that time, Lieutenant Maffo-Judd stated "This is really remarkable how these two schools came together to help us help those in need. It is my hope that we can continue this tradition with them and possibly plan other events to solidify this relationship."
It is because of this combined effort of both schools to assist Lieutenant Maffo-Judd and the CPD Second District in this clothing drive that the Cleveland Police Foundation is proud to name St. Ignatius of Cleveland and St. Brendan of North Olmsted as their Community Partners of the Month for December 2021.