The Cleveland Police Foundation is honored to recognize Detective John Freehoffer as our December 2019 Police Officer of the Month.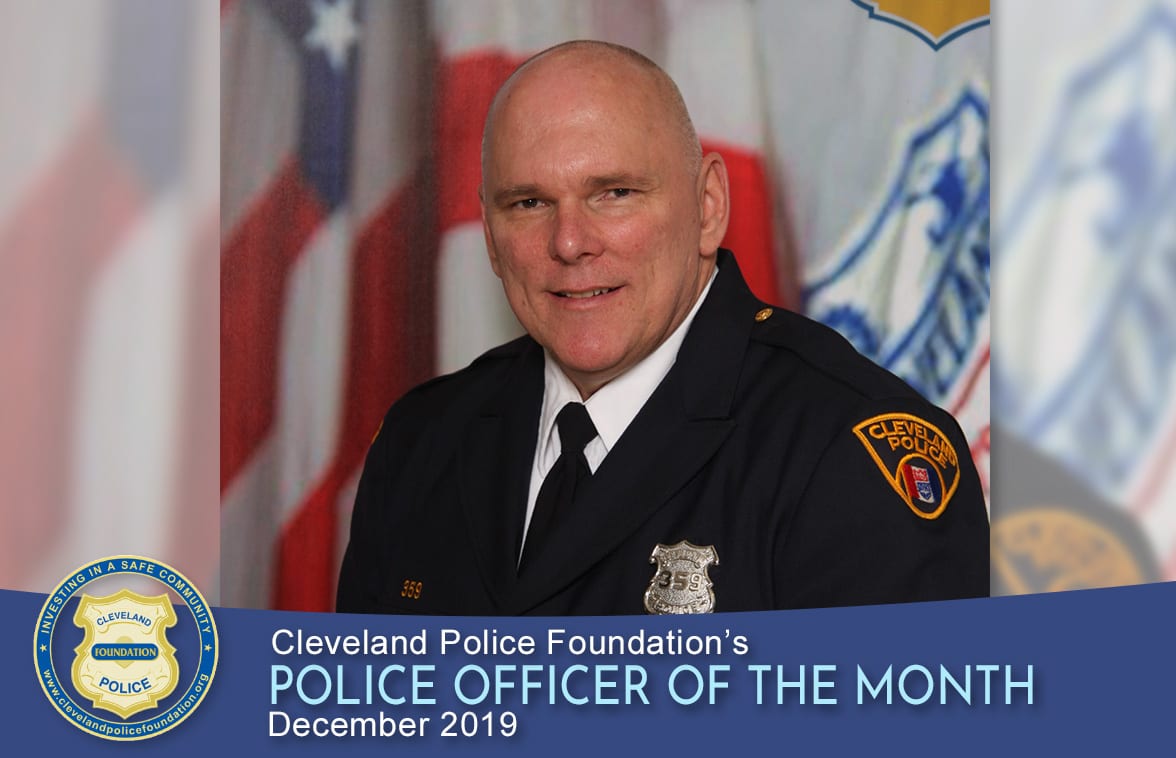 Detective John Freehoffer is assigned to the Cleveland Police Domestic Violence Unit and is a tremendous advocate for victims of domestic violence. Freehoffer has also done incredible work in promoting police-community relations. He volunteers his time to organize the Heroes Run, a 5K race/run on Rocky River Drive in Cleveland.
Each year the race funds three scholarships to surviving family members of officers and firefighters listed on the Police and Firefighter Memorial. Proceeds also pay for the maintenance of the memorial. And if that isn't enough, Detective Freehoffer also organizes the Cleveland Police "Shop with a Cop," a Christmas shopping spree for children who have witnessed or are victims of domestic violence, homicide. or sex crimes.
When asked about this program, Detective Freehoffer stated, "I am honored to say 'Shop with a Cop,' which started nine years ago and began with 20 children, had 95 kids this year who shopped and interacted with our officers. In total since we started the program, we have spent around $100,000 and helped around 500 children."
It is because of his devotion and dedication to the community that the Cleveland Police Foundation is proud to name Detective John Freehoffer as its Police Officer of the Month for December 2019.