The Cleveland Police Foundation (CPF) announces its new LinkedIn Page at linkedin.com/company/theclevelandpolicefoundation. According to Rick DeChant, CPF Executive Director, "The new LinkedIn Page will help the CPF provide an enhanced presence in the business community where we want to continue to promote good relationships and potential partnerships with the Cleveland Police Division."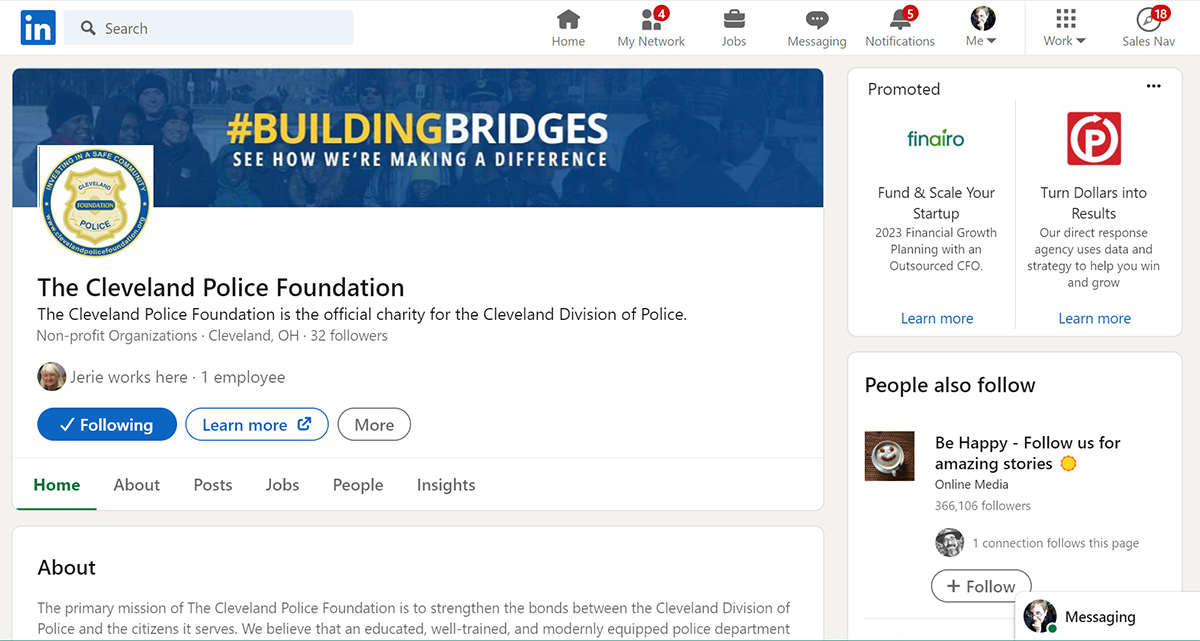 DeChant added, "We are also happy to announce an upgraded website at www.clevelandpolicefoundation.org. Visitors will notice better navigation and our donor pages now allow credit cards."
For more information go to the CPF website or call 216-536-6776.
About the Cleveland Police Foundation
The Cleveland Police Foundation is an alliance of business and civic leaders, law enforcement organizations and individuals committed to the ideal that an educated, well-trained, and modernly equipped law enforcement agency leads to a safer community. Our mission is to strengthen the bonds between the Cleveland Division of Police and the citizens it serves, working together to make our city safer. To accomplish this goal, the CPF works proactively to support and invest in programs, community policing initiatives and events that foster stronger relationships between citizens and police officers and police charities. The Cleveland Police Foundation was incorporated July 7, 2005 and is a recognized 501(c)(3) organization. All contributions are tax deductible. For more information, visit www.clevelandpolicefoundation.org or email info@clevelandpolicefoundation.org.