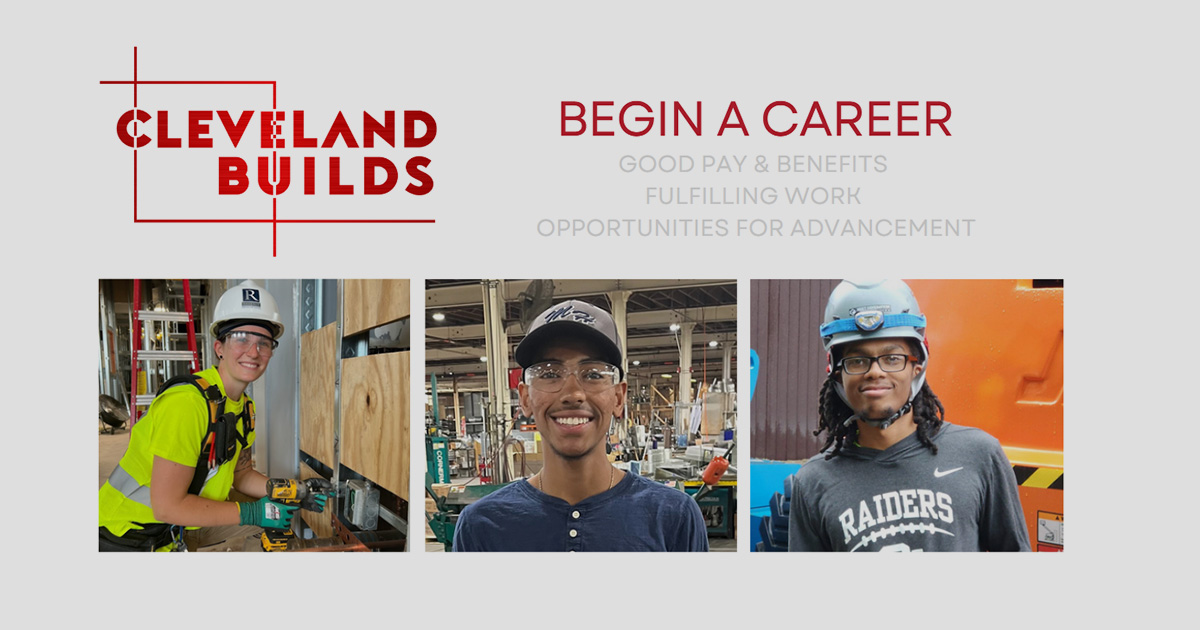 Cleveland Builds is offering fantastic opportunities for those interested in pursuing a rewarding career in construction trades. With good pay, fulfilling work, and advancement possibilities, these careers present excellent options for personal and professional growth.
Cleveland PAL's Builders of Tomorrow Program (BOTP) is proud to support Cleveland Builds by helping cover the costs of tools and training associated with this program. If you know someone who may be interested, please share this information and make sure they mention that they were referred by CLE PAL BOTP.
For more details, check out the flyer and spread the word to anyone seeking a fulfilling career with competitive pay, great benefits, and opportunities for advancement.
Due to the high demand for trade professionals, Cleveland Builds will offer two classes in May. One class will meet on Mondays and Wednesdays, while the other will meet on Tuesdays and Thursdays.
To express interest or find out more, contact Cleveland Builds through their website at https://clevelandbuilds.com/get-in-touch. Once contacted, a representative will be in touch within two business days to schedule an interview.
Don't miss this chance to embark on a rewarding career path with the support of Cleveland Builds and Cleveland PAL's Builders of Tomorrow Program!