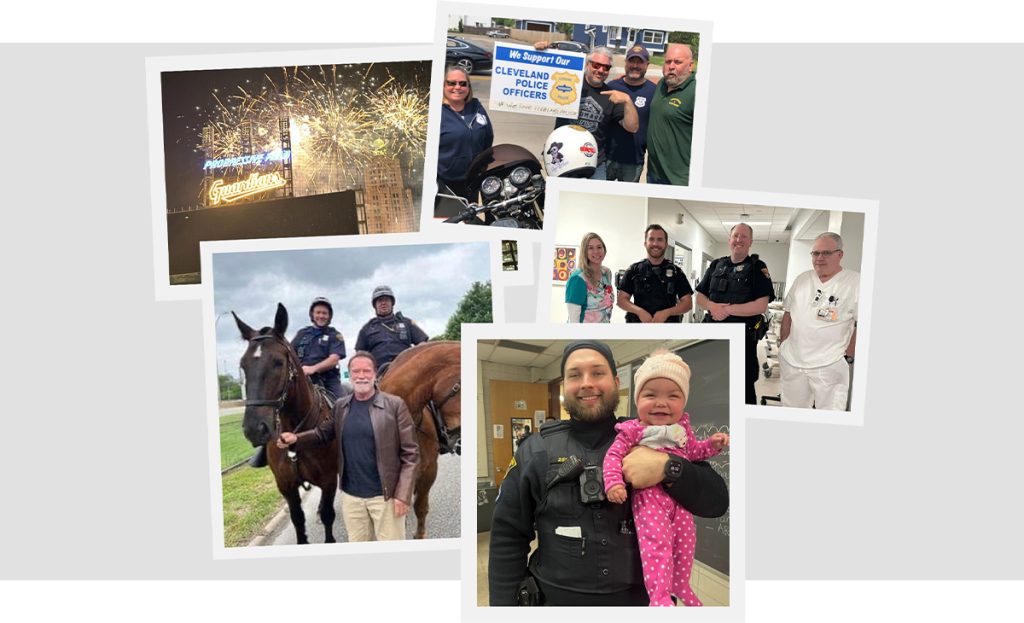 We're thrilled to see the ongoing wave of support and admiration for our brave Cleveland police officers under the banner of "#weloveclevelandpolice". This initiative, powered by the Cleveland Police Foundation, resonates across our community as stories and gestures of appreciation keep pouring in.
From heartwarming encounters, such as the memorable baseball game moment with Officer Nesbeth, to surprise visits by celebrities like Arnold Schwarzenegger, these narratives paint a picture of the deep connections between our officers and the community they serve.
Our initiative continues to ripple outwards, with businesses showing their support too. A case in point was the recent memorable lunch treat for the Third District officers, thanks to Smokin' Rock n' Roll Barbecue and our generous sponsor, Jay Lucarelli.
Join us in this growing tide of appreciation! Participate in the #weloveclevelandpolice social media campaign through the rest of the summer. Show some love for our Cleveland police!
Remember, it's the little acts of kindness and words of appreciation that can make a big difference. Be part of this love wave with #weloveclevelandpolice.