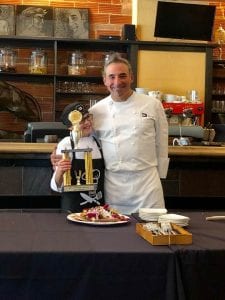 Cleveland Police had the pleasure of helping out our friends from A Special Wish Foundation with the Chef Dante vs Chef Jaime Challenge!!
Ten-year-old Chef Jaime has been fighting health issues since birth but he hasn't let that get in the way of his passion for cooking!!
Jamie's fruit tart pastry was awesome and he came away with a unanimous victory!!
Thank you A Special Wish Foundation and Chef Dante Boccuzzi for bringing a smile and laughter to Jaime and family!!