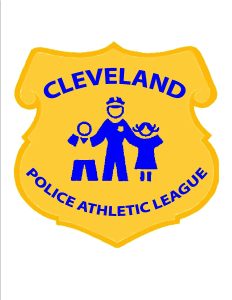 Cleveland PAL Board President Dick Clough's 37th Annual Tour of Good Cheer was held on December 18th, 2021.  Volunteers delivered clothing, essentials, toys, and many other items to seven locations throughout the city.  Students from Magnificat and St. Ignatius High Schools along with their parents helped load up all the goods for delivery.  Dick Clough's friends then delivered the items to needy community partners.  Special thanks to Community Relations Officers who provided a police escort for the Tour.  Clough is also the newly-elected Board President of The Cleveland Police Foundation.  Thank you, Dick!
To further the holiday spirit, CLE PAL purchased over $40,000 in gifts and toys in place of its annual Cleveland Police Children's Holiday Party.  The items were delivered to Public Hall and dispersed to all the districts, community relations, and other community partners on December 10th and 11th, 2021.  A very special thanks to Mr. Dennis Gallagher of the Arrow Corporation who a made a substantial donation to CLE PAL.  We would also like to thank Victor Rucker, Commander Johnny Johnson, Jeff Petkac, and all the police officers that helped by sorting, picking up, and distributing the gifts throughout the city.
Unfortunately, the annual party has been postponed the last two years due to COVID but we are planning to come back strong for the December 2022 Cleveland PAL Holiday Celebration!