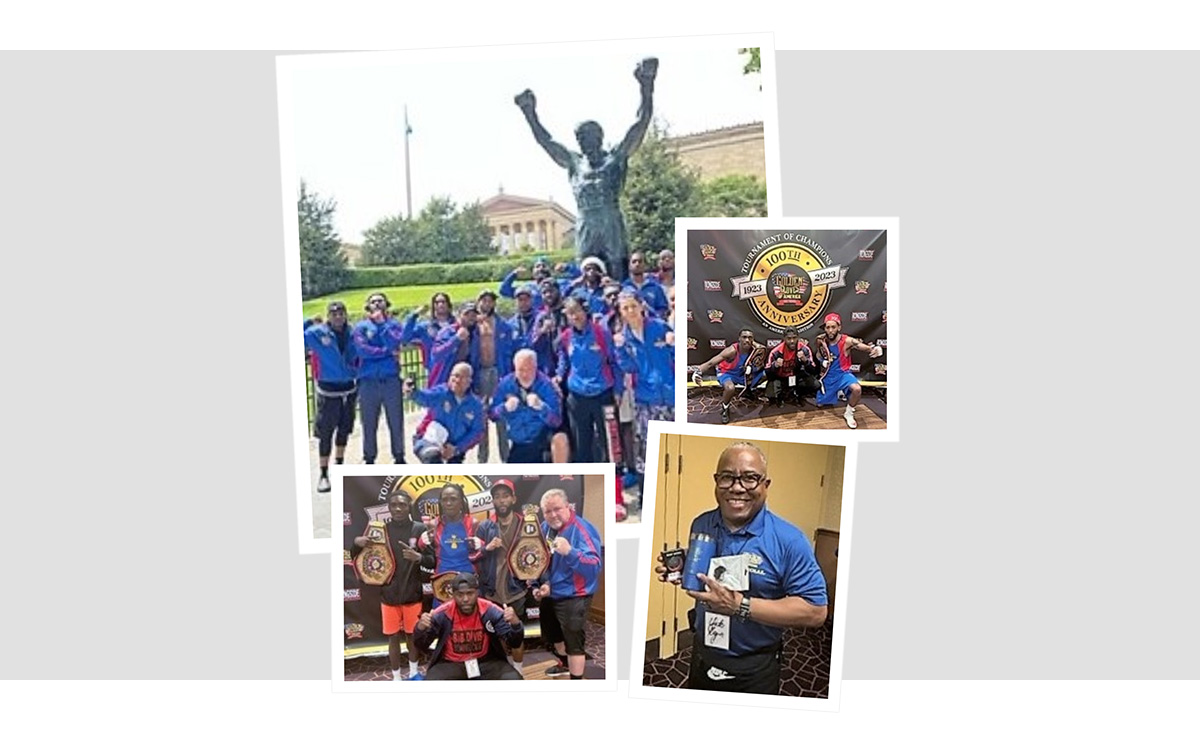 The National Golden Gloves Championships, which marked the 100th Anniversary of the National Golden Gloves organization, were held in Philadelphia, PA, from May 8th to May 13th. This city is home to the late great Joe Frazier and the iconic movie character, Rocky. Representing Team Cleveland were twelve fighters, six coaches, and officials.
Our fighters from Cleveland truly showcased their skills and determination, ultimately securing three National Titles, setting a new record for Cleveland. Francis Stewart, our 125 lb elite fighter, exhibited versatility in adapting his fight style to different opponents, fighting 5 out of 6 days to win his National title. Tyshawn Denson, the number 1 ranked fighter in his weight class at 132 lb, also fought 5 out of 6 days and showcased excellent boxing skills to secure his National title. Glyenann Harper, in the ladies' 178+ lb division, faced two very tough opponents to achieve her National title. The entire team showed commendable dedication and effort.
We extend special thanks to the team's head coach, Push Davis, who ensured our fighters were prepared for each day's challenges. Assistant coaches Joe Travis and Jason Riley provided invaluable support through warm-ups, cornering, and keeping fighters focused on their goals. Coach Rick Lozada coordinated the entire trip, managing schedules and accommodations while also coaching the team.
Finally, our team's Head Official, Lenard Church, deserves recognition for winning the Clerk of the Event. He informed the team of rule changes and encouraged us throughout the tournament. Let us remember that all these coaches and officials are volunteers who gave up a week of their time to drive the team to the tournament and support the fighters in every way possible.