The Cleveland Police Foundation is honored to recognize Lieutenant Marcus Montanaro as the August 2021 Police Officer of the Month.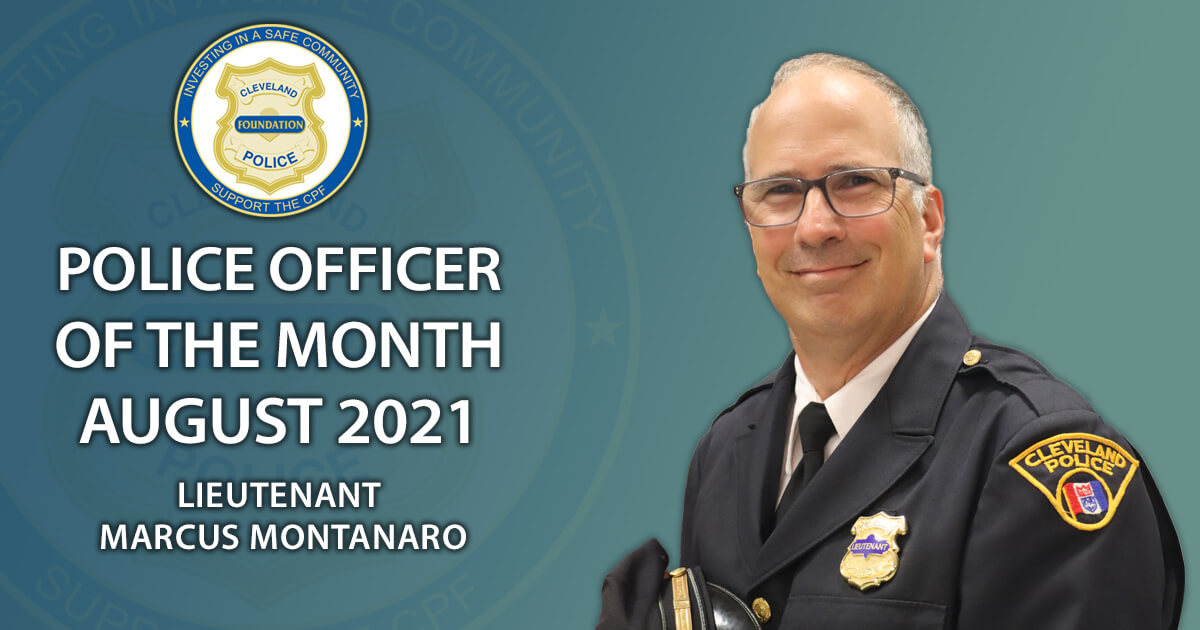 Lieutenant Marcus Montanaro of the Cleveland Police Fifth District is very active in the community he serves!
Lieutenant Montanaro promotes the Community Policing concept on a daily basis and has been a staunch supporter of the Cleveland Police Athletic League for many years.  He assists at the Children's Holiday Party by delivering gifts to disadvantaged youngsters and attends the Cops for Kids fishing events to ensure the children enjoy their special day.  The lieutenant has also made it his personal mission to build up the district gym so that the officers have the equipment to help keep them healthy and fit.
When asked about Lieutenant Montanaro. PAL Executive Director Bob Kumazec stated, "Although he prefers to work behind the scenes out of the limelight, he is most deserving to be recognized for his compassion and service to others.  I'd like to thank Lieutenant Montanaro personally for his willingness to assist us with the PAL mission and for being such a good friend throughout the years."
It is because of this compassion and service to others in the community that the Cleveland Police Foundation is proud to name Lieutenant Marcus Montanaro its Police Officer of the Month for August 2021.