The Cleveland Police Foundation proudly announces that the recipient of our Community Partner of the Month Award for April 2021 is Niko Frangos.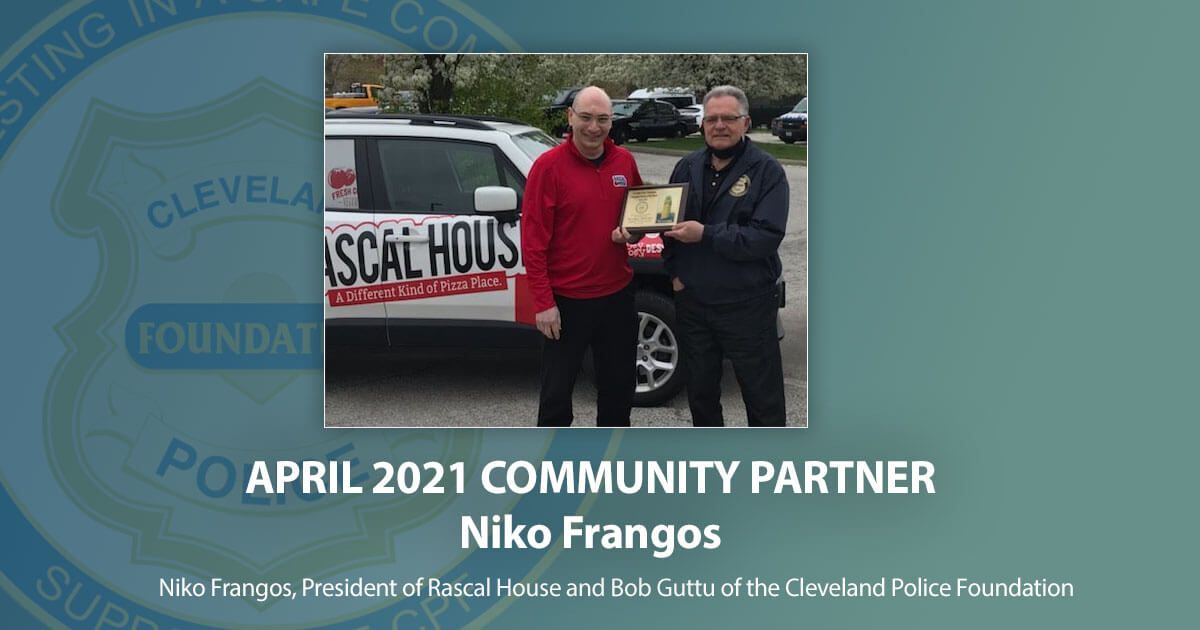 Niko Frangos is a Cleveland business development leader and entrepreneur.  He is also the president of Rascal House Pizza, founded by his parents forty years ago.
Niko has always been a supporter of the Cleveland Division of Police, the Cleveland Police Foundation, and promoter of Police-Community relations.  For the past thirty years, he has been there to assist with the Gun Buy-Back Program, Cops for Kids Fishing Outings, numerous events presented by now-retired Captain Keith Sulzer, and of course the Police Athletic League (PAL) Christmas Party.
When asked about Niko Frangos, the Executive Director of PAL and retired CPD Sergeant Bob Kumazec stated "The entire Frangos family has been a strong supporter of the Cleveland Police Athletic League for a long time and they never failed to assist us anytime we called upon them.  We are very fortunate to have them as a community partner."
It is because of his devotion to the community and law enforcement that the Cleveland Police Foundation is honored to name Niko Frangos (Rascal House) as its Community Partner of the Month for April 2021.