The Cleveland Police Foundation proudly announces that the recipients of our Community Partner of the Month Award for April 2020 are Detective Cliff Kime and Captain Jim Purcell!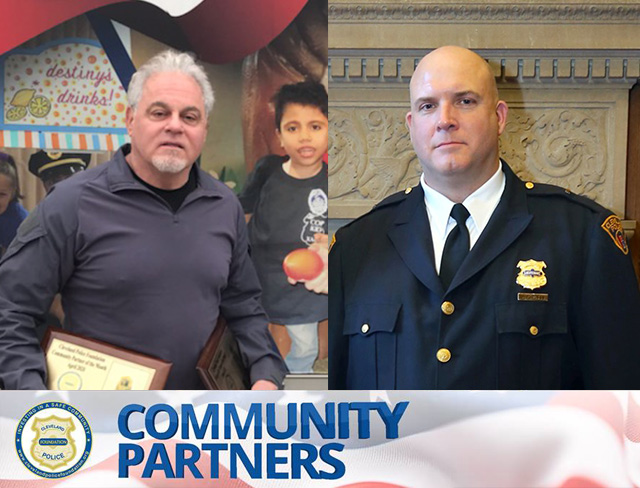 The now successful "Six" program became a reality in 2016 through a combined effort of Cleveland Police Officers, Retired Detective Cliff Kime and Captain Jim Purcell (recently deceased). They were well aware that policing had the highest rate of suicide of any profession so they developed a mentoring program which allowed officers to have an anonymous way to seek help, guidance and direction.
The Six program gave mostly retired police officers the opportunity to mentor officers who may be having problems. These mentors can provide the resources and avenues to keep the officers healthy without the fear of judgement.
When asked about the Six program, Detective Kime stated "Captain Purcell and I recruited a number of officers who bring different experiences to the table: struggles with addiction, injuries on the job, officer-involved shootings, etc. They can connect with other officers with similar issues to provide peer support and mentoring. Other communities have come on board the Six program knowing we have no agenda or incentive other than knowing that our effort has made a real difference in the lives of the men and women that serve and protect our communities. Unfortunately, Captain Purcell passed away on January 18, 2020 but his legacy as a cop's cop will live on as well as his Six program. I will present his plaque (posthumously) to his family."
It is because of their caring and dedication to the men and women in blue that the Cleveland Police Foundation is honored to name Retired Detective Cliff Kime and Captain Jim Purcell (posthumously) and their "Six" program as its Community Partner of the Month for April 2020.