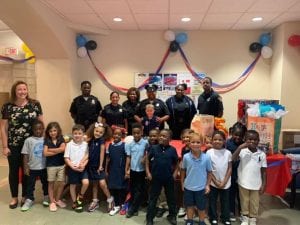 The Cleveland Police Foundation and Cops for Kids wanted to wish Jason a big happy birthday!!
Jason wants to be a police officer when he grows up, so with the help of Cleveland Police officers from Community Relations and his mom, a humble yet warm birthday party was assembled.
Jason had a blast with the officers and his friends from school.  This was a great reminder to the police force and community that if we have a heart of a child, there's no barrier that can come between us.
A special thanks to Captain Keith G. Sulzer, Lizeth Gaviria from the City of Cleveland staff, Sergeant Steph Murphy, and Patrol Officer Freddy Diaz for helping to make this possible!