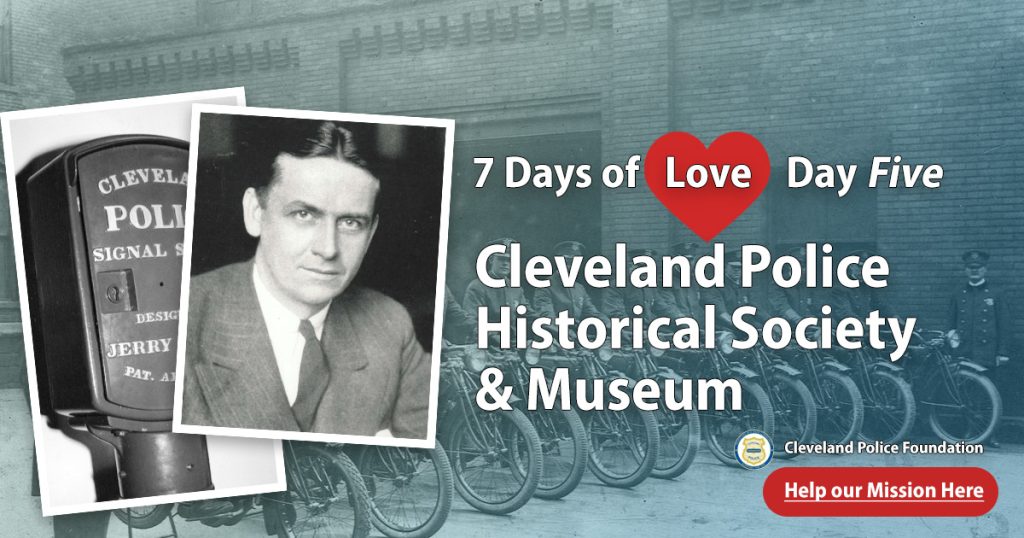 The Cleveland Police Museum showcases the history of the Cleveland Division of Police. The museum features exhibits, artifacts, and interactive displays that tell the story of the Cleveland police force, its evolution, and its role in the community. Visitors to the museum can learn about the history of policing in Cleveland, including its challenges and successes, and get a glimpse into the daily life of a Cleveland police officer. The museum is a great place for anyone who is interested in the history of policing, the city of Cleveland, and the role of law enforcement in society.
At the Cleveland Police Museum, you can learn about Elliot Ness, who was a famous law enforcement official and crime fighter who worked in Cleveland during the 1930s. Ness is best known for his role as the leader of the "Untouchables," a team of federal agents who were tasked with bringing down the notorious gangster Al Capone.
On the fifth day of our "Seven Days of Love," we highlight Cleveland Police Historical Society and Museum, and call for your help in our mission of which support for the museum is a part. Your donation is tax-deductible under 501 (c)(3) of the IRS Code.