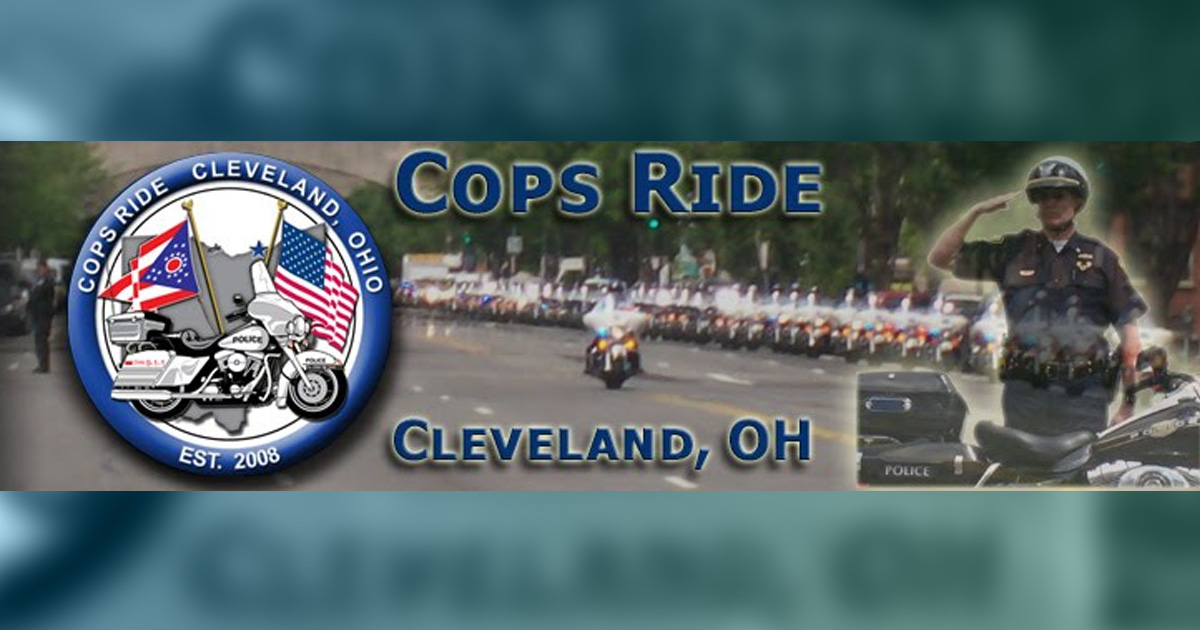 Website: www.copsride.com
When: July 31, 2022
Where: Cleveland Peace Officers Memorial – West 3rd and Lakeside
Registration: Available at Rock-N-Roll city Harley Davidson Cleveland, Western Reserve Harley Davidson Mentor, South East Harley Davidson Bedford Heights, Stinger Harley Davidson Medina, and A&S Cycle North Royalton
Cost: $25 a person
Registrations will remain open including morning of the ride. Limited 2020 Cops Ride tee shirts will be available the morning of the ride for $20.
Staging is from 8:30 am to 10:15 am, with a ceremony at 10:30 and police escorted processional ride at 11:00 am to Rock-N-Roll City Harley Davidson at 12 noon for food and entertainment.
Honoring the following ten Ohio fallen officers from 2021
Toledo Police Officer Brandon Stalker – EOW 1/18/21
Hamilton County Sheriff Deputy Donald Gilreath III – EOW 2/12/21
Ohio Division of Parks Officer Jason Lagore – EOW 2/23/21
Nelsonville Police Officer Scott Dawley – EOW 8/3/21
Butler County Deputy Sheriff Robert Mills – EOW 9/12/21
Lawrence County Sheriff Deputy Boyd Blake – EOW 9/29/21
Butler County Sheriff Corrections Lt. Dvid Reynolds – EOW 9/30/21
Medina Corrections Officer Joshua Kristek – EOW 10/24/21
Lawrence Township Patrolman Sean VanDenberg – EOW 12/25/21
Cleveland Police Officer Shane Bartek – EOW 12/31/21
Proceeds to Ohio COPS and the Greater Cleveland Peace Officers Memorial