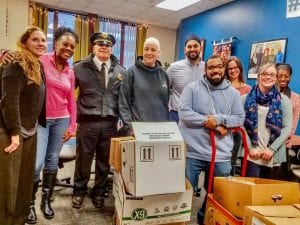 The Cleveland Police Foundation wants to thank the students, families, and staff at Westside Community School of the Arts for donating 25 boxes of non-perishable foods to those in need in Cleveland!!
The donation went to help St. Augustine's Hunger Center which will feed 20,000 on Thanksgiving Day! Donations also went to the Case Western Reserve University's food pantry which provides food for students who struggle financially. It is run by CWRU in collaboration with University Health and Counseling Services & the Office of Multicultural Affairs.
Thank you to these great kids and families for feeding those in need in our community!!