This is part five of a series of articles about Neighborhood Watch programs.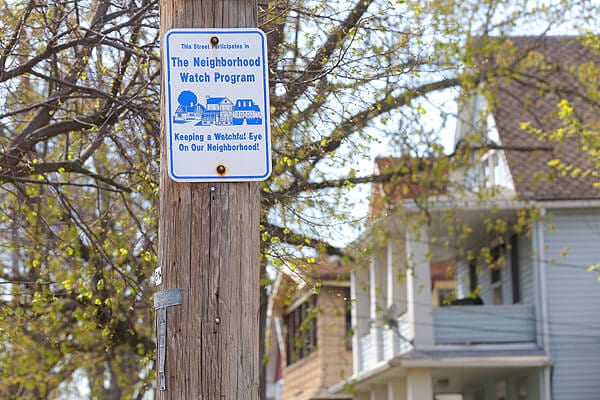 If citizens got together to actively prevent crime half as often as criminals meet to create crime, the community would notice real change.
EYES AND EARS OBSERVATION
Be aware of your surroundings and the people around you during the day. If you observe something suspicious, notify law enforcement as soon as you can and try to describe the activity as accurately as possible. Stay on the telephone so you can provide additional information that may help law enforcement officers responding to the call.
REPORT SUSPICIOUS PERSONS BY….
Sex
Race
Height
Hair Color / Length
Eyes / Glasses
Tattoos / Scars
Clothing
Weapon
Vehicle: Make/Model/Color/License Plate Number
SUSPICIOUS ACTIVITIES MAY INCLUDE:
Individual walking around a home, looking into windows or trying to force open doors
Individual carrying any kind of weapon
Solicitors asking unusual questions
Unusual noises for the time of day
Telephone caller asking personal questions
Individual carrying property out of residence or business at unusual time
Car driving past area repeatedly, or parking and no one exits
Individual running from a residence or building
COMMON DRUG ACTIVITIES
Unusual or chemical odors coming from a residence
Vacant or occupied house with unusually high amount of traffic
Double-parked cars in front of house
Groups of people congregating around house
People displaying large sums of cash, or carrying valuables into house but leaving without them
_
Neighborhood Watch Article Series
_
The Cleveland Police Foundation, in partnership with the Cleveland Division of Police and the Ohio Crime Prevention Association present these tips so citizens can help to make our community safer.