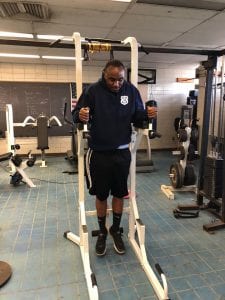 The Cleveland Police Foundation continues to fulfill our mission statement by donating a Power Tower Exercise Conditioner to the Cleveland Division of Police 5th District Gymnasium. We are committed to not only strengthening the bond between the City of Cleveland's Division of Police and the residents it serves but also ensuring our officer's wellness, physical fitness, training and education.
When asked about this new addition to the gym, Lieutenant Marcus Montanaro of the 5th District stated "Our officers have really put this new piece of equipment to good use and we would sincerely like to thank the Cleveland Police Foundation for donating it".
To join the Friends Cleveland Police go to www.clevelandpolicefoundation.org/Friends.